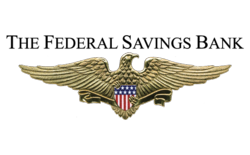 For the first time in nearly seven weeks, mortgage rates experienced a slight fall this week.
Chicago, IL (PRWEB) June 24, 2013
The Federal Savings Bank is seeing renewed interest among first-time home buyers who are making one last dash to secure a low rate mortgage as interest rates have declined unexpectedly this week.
For the first time in nearly seven weeks, mortgage rates experienced a slight fall this week. The 30-year fixed rate mortgage rate receded by 0.05 percentage points, settling at 3.93 percent. The 15-year mortgage rate fell similarly to 3.04 percent, a decline of approximately 0.06 percentage points, according to data from Freddie Mac.
"We are seeing anxious first-time homebuyers eager to lock down a mortgage on the recent dip in interest rates," says Nick, a Banker at The Federal Savings Bank. While rates have fallen demand, Stan Humphries, chief economist for Zillow said, "Some demand may also ebb from the market as home purchases become more expensive to finance."
"While we believe the housing recovery will remain strong, home value appreciation will slow down, and buyers in it for the short term could get burned if they assume home values will continue rising as they have unabated."
The impact of rising rates on the market
Mortgage rates are expected to climb in the near future as Ben Bernanke, chairman of the Federal Reserve, recently announced the Fed's plans to reduce its bond-purchasing policy by next year. The announcement sent 10-year Treasury yields to their highest level in 15 months, according to Bloomberg.
While data from the Mortgage Bankers Association indicated a slowdown in mortgage refinance applications, Bernanke believes rising mortgage rates will not negatively impact the housing recovery. Through the week of June 14, the number of home loan applicants seeking refinancing fell from 76 percent to 68.7 percent.
"One important difference now is that people are more optimistic about housing," Bernanke told Bloomberg. "And that, you know, compensates to some extent for a slightly higher mortgage rate"
For many potential home buyers, it appears that now is the time to lock in low mortgage rates. With fundamentals continuing to improve in the real estate market, and long-term interest rates expected to climb, there may not be a more opportune time than now to finance a home. Contact a loan officer at The Federal Savings Bank to discuss financing options by calling (877) 788-3520.