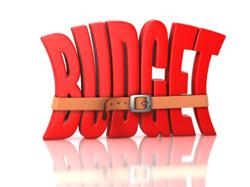 London, England (PRWEB UK) 24 June 2013
London School of Marketing has released a new whitepaper, entitled Marketing on a Micro Budget, which sets out a radical approach to self-marketing for small to medium sized businesses. This whitepaper reveals what is achievable on a limited budget and explains the methods which transform the restriction of a marketing micro budget into a beneficial opportunity.
While marketing agencies have become global conglomerates in their own right, the world's media outlook has grown to cover an increasingly vast array of different platforms and markets. London School of Marketing's new whitepaper tackles the issues faced by small to medium sized companies who are forced into spreading their already limited marketing budgets over a burgeoning marketing landscape.
"Today, there are more places for companies to invest their marketing spend than ever before," said Anton Dominique, COO/CFO of London School of Marketing. "Unfortunately, the vast majority are forced into finding their own way through the confusing, and often expensive, media labyrinth. That's why we commissioned a whitepaper to try to inform companies how to use innovative devices to make the most of a difficult situation."
With a focus on investigating how companies can leverage their creativity to extend their reach, the whitepaper succeeds in highlighting fourteen separate micro budget marketing devices. Using examples to illuminate them, its author, Gopal Kutwaroo, reveals how each one can be used as an innovative means to market any company, whatever products or services they sell, or market they operate in. The detailed principles of marketing on a micro budget are provided in an accessible, informative manner.
"The secret to creating a high-impact marketing plan is to optimise your limited budget," the whitepaper explains. "A one-time radio advertisement campaign, glossy brochure, or HTML5/flash-enabled website will quickly erode your budget and haemorrhage your marketing objectives and plans. The further you can stretch your marketing pounds to reach your target market in multiple channels, the higher the impact of your marketing message."
London School of Marketing deliver accredited marketing and business qualifications, and offer courses from recognised professional bodies such as CIM, ABP and CAM and BA (Hons) Marketing, MA Marketing and Innovation and a MBA from Anglia Ruskin University. Based in London, they also have offices in Sri Lanka, a network of Overseas Support Branches (OSBs), and online programmes of learning. There courses are run over a broad range of study modes. Further details are available at http://www.londonschoolofmarketing.com.