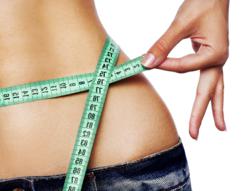 When embarking on a weight loss programme, customers should make sensible lifestyle changes to their diet and exercise levels
London (PRWEB UK) 24 June 2013
More than 60% of adults in the UK are overweight or obese, according to a report on public health published by the Department of Health* and they have a high risk of getting type 2 diabetes, heart disease and certain cancers.
Today, our lifestyles and jobs are much more sedentary than in the past, and many leisure activities such as watching television, video games and browsing the internet are usually done sitting down. We also tend to drive or use public transport more than walking or cycling. On top of this, there is easy access to cheap high-energy food, which contributes to piling on the pounds.
But whether individuals want to lose a couple of pounds or several stone, there are many small steps they can take to help the weight drop off.
Chemist Direct Superintendent Pharmacist Omar El-Gohary says: "When embarking on a weight loss programme, customers should make sensible lifestyle changes to their diet and exercise levels.
"Men should aim to eat around 2500 calories a day and women 2000 calories. If you need to lose weight, your energy output needs to exceed your energy input."
1.) Don't skip meals. Skipping meals such as breakfast encourages weight gain as the body will store more food as fat when individuals do eat. Aim for three meals a day plus a mid-morning and mid-afternoon snack.
2.) Drink plenty of water, and reduce tea, coffee and alcohol intake. Water is an effective appetite suppressant and helps the body to use food more efficiently.
3.) Aim to eat five portions of fruit and vegetables every day. But remember potatoes don't count. When eaten as part of a meal, potatoes are generally used in place of other sources of starch, such as bread, pasta or rice.
4.) Choose healthy snacks such as unsalted nuts and seeds or oat cakes. Cravings can be controlled by not letting energy levels drop and these snacks will help individuals to feel fuller for longer.
5.) Exercise more. This doesn't mean joining the gym and signing up for every class. Start by walking more instead. Take the stairs instead of the lift, or go for a walk during the lunch hour, and gradually build up the distance.
Chemist Direct stocks a number of weight loss products, which can be used in conjunction with these tips, including Adios, BioBurn, and XLS Medical. Customers can also get personal weight-loss help and advice from the in-house pharmacy team via the Chemist Direct website.
*https://www.gov.uk/government/policies/reducing-obesity-and-improving-diet published March 25, 2013