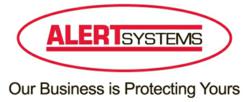 65% of British respondents did not think CCTV affected their civil liberties
(PRWEB UK) 24 June 2013
The survey, which questioned more than 6000 adults in France, Germany, Spain, Sweden and the UK, found that 65% of British respondents did not think CCTV affected their civil liberties while 81% stated that they believe the use of cameras helps police fight crime - according to a study by YouGov commissioned by Siemens published on Security News Desk on June 18.
Britain was only behind Sweden when it came to support of CCTV, with 69% of Swedish respondents saying they believed CCTV did not obstruct freedom. Germans were the least supportive of CCTV at 45%.
Those polled were given two statements and asked to agree or disagree. The first read 'I believe that the widespread use of CCTV cameras infringes on people's civil liberties' and the second statement was 'I agree that CCTV cameras are useful in reducing crime and providing evidence to the police'.
As providers of security systems, AlertSystems are naturally interested by the research and the public attitude to CCTV.
A spokesperson from AlertSystems said:
"This research reveals that the public are actually more in favour of CCTV than previously perceived and recognise its benefits in terms of crime detection and prosecution. They understand how the technology aids in their own protection and its ability to prevent and aid against crime."
AlertSystems manage and maintain over 5000 security installations throughout the UK and are specialists in providing business security solutions. Offering professional service and a complete range of security services such as monitored alarm systems, Automatic Number Plate Recognition and Avigilon CCTV security systems. AlertSystems offers effective and reliable solutions to security problems.