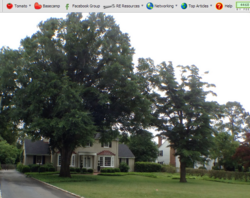 We just love the North End of Virginia Beach and it many amenities
Virginia Beach, VA (PRWEB) June 25, 2013
Virginia Beach and the Cox High School District continue to set new records in 2013 sales as reported by the local Real Estate Information Network (REIN) Multiple Listing Service (MLS) system. The Virginia Beach total real estate market continues to show great improvements with inventories of homes and condos becoming more scarce.
The Washington Post released its annual list of top public high schools in the country, and Virginia Beach Schools (VBCPS) is the only division in the Hampton Roads region to have all its high schools named among the nation's best (Top 9% in nation). Cox was ranked 2nd behind Princess Anne High School. The High School Challenge used the number of Advanced Placement (AP) and/or International Baccalaureate (IB) tests taken by students at individual schools during the 2011-2012 school year divided by the school's total number of graduates, to rank schools. The Washington Post considers the formula as a measure of student readiness for college.
The Cox High School District continues to be a sought-out area for home and condo buyers for many reasons including great elementary and middle school(s), close proximity to military bases (Oceana/Dam Neck/Little Creek), Chick's Beach, the oceanfront, and upscale custom home communities.
.
"The Cox High School District real estate market continues to exceed expectations and attract buyers seeking superior amenities said Dennis Blackmore, REALTOR®/Agent Owner with Creed Realty Virginia Beach and a local "Cox and zip code 23451" area expert. "Throughout the city we are seeing a demand in new construction and re-sales are seeing low days on the market. If price and condition are "in-line" then we see properties moving quickly. Many price points in the Cox High School District are so in demand that multiple contracts are being submitted. If this trend continues, 2013 should be a banner year for re-sales in this area.
Virginia Beach residential sales increased over 14.4 percent in 2012 compared to a year earlier. During this same period new construction real estate sales improved over 25% from a year earlier. As construction costs increase home prices will move upwards. Current low interest rates for mortgages are helping the real estate market upswing.
Many Cox High School District "hot areas" include Great Neck, Bay Colony, the North End, Chesapeake Beach/Chick's Beach, Bay Lake Pines, Ocean Park, Beach Borough, Lynnhaven Shores, Cape Henry, Broad Bay Estates, Wimbledon, Shorehaven, Bay Island, and many more. The North End continues to be an attractive Cox High School area for both year round residents, rental properties, and those seeking resales nearer the beach.
The Virginia Beach and Cox High School market should continue to strengthen in 2013 as demand for this area remains steady, says Dennis Blackmore.
Inventory Sinking…
Currently, there are just over 6.0 months of supply of inventory signaling the continuing transition from a buyers to sellers market.
Dennis Blackmore REALTOR®/Agent Owner with Creed Realty Virginia Beach is a Retired Naval Officer specializing in residential new construction, re-sales, short sales, and military relocation. Contact him here.