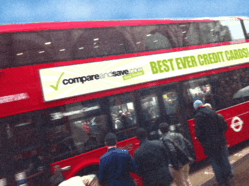 Our advice is do your homework
London, Manchester, Cardiff, Edinburgh, Birmingham (PRWEB UK) 24 June 2013
According to a recently published article in The Independent crowd funding is becoming a fast growing concept where ordinary people can fund entrepreneurs who want to get their businesses or ideas off the ground. Some of the reasons why entrepreneurs go for this option could be that they may have been refused a loan by the bank or declined a credit card. This concept has also been used by Hollywood star James Franco who asked fans to help him make his films.
Crowd funding has three categories, donation, debt and equity. Donation is when people get to invest in something they believe in whether it is personal or social without gaining anything for it. This funding source however has little to no regulations in place which is a little worrying and maybe a mis-selling scandal eruption waiting to explode.
In the UK, people may be more familiar with Debt crowd funding or peer to peer (p2p) lending. This is where investors use online platforms such as Zopa.com, the pioneer in the UK which arranges more than £8m new loans every month, to lend out their money to individuals. This enables savers and borrowers to remove the traditional banks from equation. To spread the risk, all loans are split into small portions to many borrowers.
On an equity side, people have the chance to invest in the 'next big thing' in exchange for a share in the business. Small businesses use online platforms such as Seedrs.com, Banktothefuture.com and Crowdcub.com to organise and administer the fundraising.
If the business invested in meets the specific required target within the timescale given, the investors receive shares in that business. The consumer can invest whatever amount they want. If the business fails to meet the target, they can get all their money back. Enterprise Investment Scheme and Seed Enterprise Investment Scheme can help investors with relief on their contributions.
Julie Wilson, an independent financial advisor from PenLife Associates commented that "Our advice is do your homework". She also added "If you're willing to take a little bit more risk, the return on savings can be more than double the rate you'd receive from traditional banks. And you might end up feeling virtuous lending your money to small companies that need it to grow rather than the big banks that use your money to pay themselves big bonuses"
A compareandsave.com spokeswoman commented:
"Good investing requires comprehensive analysis and genuine understanding on the risks and rewards. Many of the best professional investors in the world only ever invest in specific niche's where they fully understand the business and wider market - arguably without a real understanding of you're getting involved with, you are effectively gambling rather than investing! "
___________________________
compareandsave.com is one of the UK's leading personal finance comparison websites. Based in Colchester, Essex, compareandsave.com has been helping UK consumers get a better deal on credit cards, savings accounts, personal loans and more for over five years