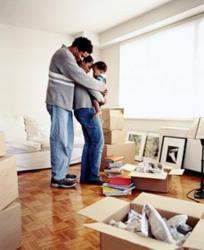 Apartmentsmovers.com is an online moving directory that has been working for years to help individuals make easy moves, by assisting them in finding the right organizations
(PRWEB) June 27, 2013
Change is the only factor that is unavoidable in this world and therefore many individuals find themselves moving very often. However, one of the most frustrating things is lack of a credible moving service that will take the job to heart, manage all the work as it should be managed and will send the professionals required for a smooth and easy move. Fortunately Apartmentsmovers.com, a well recognized resource with the purpose of assisting individuals with their moving needs has created an online resource to help customers. The database of national, professional companies now contains specialized moving companies, such as art, antiques and even piano moving. Clients can also find companies for auto shipping, truck rental companies, storage facilities and packing supplies.
If there is one market that does not have a lot of companies, it is the art moving market. Art is very valuable, very expensive and for most of the items, once it is broken, there is no way to repair it. Fortunately, with http://www.Apartmentsmovers.com, there are many top art moving companies that provide excellent assistance and have the knowledge to move art properly. It is recommended to compare several companies before making a decision and to choose a company that has the proper experience. Artwork needs to be handled with special care by professionals.
The same can be said about moving antiques or other specialty items. The online database has companies which are experienced and know how to properly move these items. All companies are licensed, insured, reliable and have professionals to safely move these items.
With the simple estimate tool on Apartmentsmovers.com customers can easily obtain no cost estimates for their move. They just fill out their move details and within minutes will receive estimates from several moving service companies. In addition, there are prior customers reviews listed which should be read prior to making a decision.
Apartmentsmovers.com is an online moving directory that has been working for years to help individuals make easy moves, by assisting them in finding the right organizations. The database includes self and full service movers, truck rental companies and auto transport companies. In addition, there are moving service organizations which can effectively move art, antiques and specialty items, such as pianos and other large items