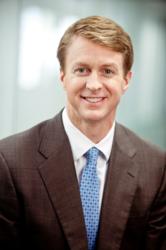 PartyLite is one of the great established companies in the direct-selling industry and is, in fact, a long-standing member of DSA.
Plymouth, MA (PRWEB) June 24, 2013
Robert Goergen, Jr., President of PartyLite Worldwide, was elected in June to a three-year term on the Board of Directors of the Direct Selling Association (DSA) at its annual meeting in Phoenix.
According to the DSA – the national trade association of the direct selling industry – Directors are "recognized leaders who command the respect of their colleagues and the public, and who can devote the time necessary to lead and direct the affairs of the association."
Commenting on his new role as a DSA Director, Goergen noted that serving on this board holds special significance for him: "I am honored to serve as a Director of the Direct Selling Association," he said. "PartyLite is one of the great established companies in the direct-selling industry and is, in fact, a long-standing member of DSA. As we celebrate PartyLite's 40th anniversary this year, I can think of no more appropriate commitment going forward than helping to further the critical goals of DSA."
Goergen also noted that adherence to the DSA's highly respected Code of Ethics by member companies literally defines the best companies in the industry for people looking to careers in direct selling.
"I agree wholeheartedly with DSA President Joe Mariano's statement that DSA member companies 'pride themselves in their commitment to the highest standards in business ethics,' he said. "PartyLite is also very proud to have been recognized during this year's annual meeting for participating in the DSA's Code Communication Initiative. Communicating the DSA Code of Ethics effectively to our independent consultants, leaders and customers continues to be and will remain a high priority for PartyLite today and in the future."
Goergen joined the industry in 2000 as Director Internet Strategy and E-Business Initiatives Group for PartyLite's parent company, Blyth. In 2002, he was appointed Vice President of Blyth's Business Development Group, overseeing the company's acquisition strategy and implementation. In 2004, he became a member of Blyth's newly formed Office of the Chairman and was named President, Catalog & Internet Group, also assuming responsibility for Blyth's wholesale businesses in 2006, which was combined with Catalog & Internet to form the Multi-Channel Group. He was appointed President, PartyLite Worldwide in 2012.
Prior to joining Blyth, he served as Account & New Media Director for McCann-Erickson. Prior to that, he worked in corporate marketing at Candle Corporation of America. Mr. Goergen holds a bachelor's degree from the University of Richmond and has a master's in business administration from the Wharton School at the University of Pennsylvania.
DSA is the national trade association of the leading firms that manufacture and distribute goods and services sold directly to consumers. Among its more than 240 active and pending members are companies selling both via a party-plan method and in the traditional person-to-person style. In 2012, U.S. direct sales were more than $31.6 billion, with nearly 16 million direct sellers nationwide. The majority are independent business people – micro-entrepreneurs – whose purpose is to sell the product/service of the company they voluntarily choose to represent. Approximately 90 percent of direct sellers operate their business part-time. For more information on direct selling, DSA and its Code of Ethics, please visit http://www.dsa.org.
About PartyLite
PartyLite is the world's #1 party plan company selling candles, candle holders, flameless fragrance and wax warmers, as well as holiday and home décor, with nearly 55,000 independent PartyLite business owners in 18 different countries. PartyLite ranks #31 in the Direct Selling News "Global 100 top revenue-generating direct selling companies." Based in Plymouth, Mass., PartyLite is a member of the Direct Selling Association. This year, PartyLite celebrates 40 years as the global leader in its category and 23 years as a member of the Blyth family of companies (NYSE:BTH). For more information, please visit http://www.PartyLite.com.