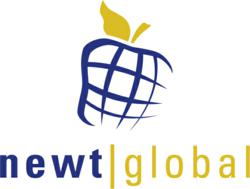 Irving, TX (PRWEB) June 24, 2013
The Big Data Center of Excellence helps clients identify and harvest the opportunities for revenue enhancement and cost control that are hidden in vast amounts of client enterprise data. Partnering with leading Data Warehouse providers,including Oracle, Teradata and EMC, Newt Global's experienced and highly qualified Data Scientists make use of Predictive Modeling, Propensity Analysis, and the latest advances in Big Data storage and retrieval technology to reveal increased revenue and cost reduction opportunities that were previously inconceivable. Partnering with some of the largest Data Warehousing software houses is one of Newt Global's key strategies for ensuring successful Big Data implementations.
With a proven track record helping Fortune 500 companies develop and execute end-to-end solutions to Big Data challenges, Newt Global's Data Scientists offer thought leadership and a comprehensive knowledge of emerging trends. Their team of senior-level consultants bring extensive implementation experience with the leading Big Data technologies, including Oracle Exadata/Exalytics, Teradata, Asterdata, Greenplum, PostgreSQL and Hadoop.
Expert knowledge of these technologies and non-structured NoSQL data structures is critical for managing and leveraging the potential of today's complex enterprise data. Newt Global's Data Scientists and Database experts help clients make decisions that are smarter, faster and more insightful than ever before. With predictive analysis of customer demand and their propensity for churn, for example, clients can see their customers from a holistic perspective that was impossible just a few years ago.
The launch of the Big Data CoE is a major element of Newt Global's strategy to provide a full range of solutions to its clients. Neeta Goel, President of Newt Global, announced that, "Big Data is one of the most important initiatives a company can embark on in today's competitive business environment, and the new Big Data CoE demonstrates our commitment to our clients that we'll continue being a valued business partner."
About Newt Global Consulting, LLC
Newt Global Consulting is a MBE/WBE/HUB Certified Global IT services company headquartered in Irving, Texas and is a Tier-1 vendor to multiple Fortune-50 clients. They specialize in a range of IT services covering a broad spectrum of technologies including BI & Big Data, Mobile Development, QA, and Program Management. Newt Global leadership is committed to staying at the forefront of technology, and has invested in building a Centers of Excellence for Big Data, Enterprise Mobile, QA, and Recruiting. Learn more at http://www.newtglobal.com.