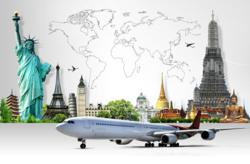 It's much easier when you know how and where
United Kingdom (PRWEB UK) 24 June 2013
Moving house this year and looking to settle down comfortably in a suitable area with admission to a reputable local school in and around London?
Stop and read this before making a move.
London with over 8 million residents is by far the largest and most complex city in the European Union. A move to the capital city or even within London and its environs can be daunting and riddled with the usual concerns of finding the right property, at the right price, in the right location, and gain admission to the best of local schools.
'Relocation services are flexible and can cater for nearly all requirements involved in a move and would be able to provide sound advice and assistance with timely transitional adjustment into a new social culture, and environment where applicable' said Bani-Ameri the founder of Easy Relocation (exclusive).
Normally after a thorough discussion a Relocation agent will be able to prepare a detailed brief, which will contain the exact requirements of any particular assignment. There are five main reasons for anyone using the services of a professional Relocation agent which are as follow;

Time is of an essence and with sheer number of estate agents and property websites advertised in London a relocation process soon becomes complicated and time consuming. A relocation professional can help with two major aspects of the move i) knowledge of appropriate areas ii) familiarity with local estate agents and their caliber of properties. A relocation professional is able to conduct a thorough property search in the appropriate areas in accordance with the brief to create a short list of the best properties available within desirable areas.
A short list of suitable properties will save money in travel, overnight stays and taking time off work. More importantly a relocation professional will be able to handle the negotiation stages in a skillful manner. It is always useful to acquire discounted rental prices as well as negotiating upgrades to the properties. In addition it is possible to find properties for sale that are not already advertised on the market, a bundle can be saved on the final asking price because additional marketing fees do not apply.
Little stress during and after a house move is ideal. A relocation is not complicated for a Relocation professional until every individual and member of the family is satisfactorily settled. There are aspects needing to be addressed after moving into a property such as utility connections or disconnections, inventory checks (to rent), local shopping, general practitioners (GP), nurseries, schools, dentists, library, commute, domestic help (where applicable), and anything else in need.
Guidance into local social and community hub is of a real advantage to having a Relocation agent.
Finally partnership is extremely important. A dedicated relocation professional is fully engaged by liaison and ensures of only one point of contact for dealing with all requirements in an efficient, timely, and satisfactorily manner.
At Easy Relocation (exclusive) we wish you a very happy move.
Follow Easy Relocation on Twitter @EasyReloexcl and on Facebook at https://www.facebook.com/EasyRelocationExclusive
PO Box 66446
Maida Vale
London W9 4EJ
+44 (0) 20 7286 5249
http://www.easyrelocation.co.uk
Establish in May 2012, Easy Relocation (exclusive) offers affordable and comprehensive relocation assistance and home search to companies and individuals moving to the UK and moving to London. Unlike other UK estate agents, at Easy Relocation we hold no business commitments with third parties or letting agencies. This gives us flexibility to conduct personalised, attentive and wide ranging property searches tailored to each client's budget, needs and taste. To learn more about our services and to see what Easy Relocation (exclusive) can do for your business, visit http://www.easyrelocation.co.uk and join us on Facebook and Twitter for the latest news and tips on London relocation.