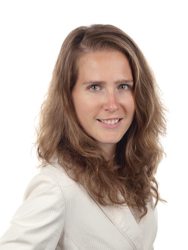 The Alliott Group represents a tremendous tool which will allow us to increase the quality of the services we offer our current clientele that might have needs requiring the contribution of a foreign professional" commented Valérie.
(PRWEB UK) 25 June 2013
Having been in business for over 30 years, their accounting firm ranks among the best in Quebec.
Their firm have earned and maintained the trust of lenders and other financial players throughout the decades Hardy, Normand & Associés offers a wide range of accounting services.
The firm includes over 100 members. Throughout the decades, Hardy, Normand & Associés has succeeded in maintaining its growth, while giving priority to the development of its internal Human Resources and pursuing privileged partnerships with its clients and employees. The Firms' reputation is built on the strength, longevity and credibility of their work.
In order to provide their customers with the most accurate and relevant expertise, they have created strong relationships with experts in an array of related fields, including U.S. Tax and Scientific Research and Experimental Development (SR&ED).
Hardy, Normand & Associés Tax partners are in constant contact with Federal and Provincial financial authorities. They sit on several tax committees and are active members of the Association de planification financière et fiscale, a major Quebec income tax association.