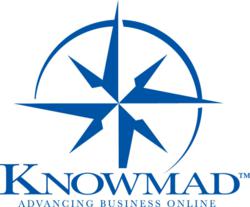 "We've had visitors to our site in the past. The difference now is we're able to engage our end users, distributors and potential customers in a way that nurtures a direct relationship."
Charlotte, NC (PRWEB) June 25, 2013
Charlotte internet marketing company, Knowmad, is pleased to announce the launch of the newly enhanced online presence, including a new website, for Intrinsics.
Intrinsics, a subsidiary of Barnhardt Manufacturing Company, is the premier provider of single-use spa and salon supplies. Intrinsics has been in the business of creating quality cotton products since 1900. Quality and performance are the main focus of Intrinsics' products, so they wanted their online presence to match that same quality and performance.
Knowmad's solution provides Intrinsics with an efficient platform to communicate with their end users and provide support for distributors through a distributor portal.
Having the products as the focus of the site makes it easier for the end users to:
•Find the products they are looking for.
•See how the products are used.
•Find special promotions.
George Hargrove, VP, Sales & Marketing at Barnhardt Manufacturing Company, stated, "We've had visitors to our site in the past. The difference now is we're able to engage our end users, distributors and potential customers in a way that nurtures a direct relationship."
One of Knowmad's specialties is improving their clients' online sales & marketing processes, website usability and content which increases trust, online engagement and sales results. Intrinsics' site visitors now have multiple layers of engagement possibilities such as the new blog, email updates, request a sample pack of products, special promotions, and ebooks.
Some of Knowmad's other Inbound Marketing clients are Suite 1000, Northwest Companies and Caronet. Learn more about Knowmad at http://www.knowmad.com.
About Knowmad
Knowmad is an internet marketing agency located in Charlotte, NC, which focuses on helping customers build & improve online marketing & sales performance. Knowmad is a certified Hubspot Partner Agency; the company offers Inbound Marketing as part of its Internet Marketing services.
Knowmad's passion is advancing business online. The company serves as a guide to using the web to improve sales & marketing performance. Knowmad's customers have experienced a 200-500% increase in online lead generation using Knowmad's revenue-focused Internet Marketing services. Knowmad works with customers in a wide range of industries and organizations, including manufacturing, B2B services and technology.