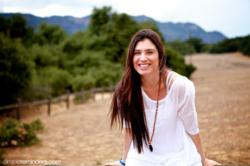 You do not have to escape to feel alive. Just pay attention.
Seattle, WA (PRWEB) June 26, 2013
Women For One Founder, Kelly McNelis Senegor, speaks to Jennifer Pastiloff about how she manifested her future vision even facing obstacles throughout her journey. Jennifer speaks about how realness allows each person to step into their own personal power.
Jennifer created Manifestation Yoga which is about having breakthroughs in your life without being too serious. She travels and leads workshops and retreats worldwide: including Yoga Retreats to Ojai, Ca at a 54 acre rustic Eco-Sanctuary, Mexico, Hawaii, Bali & Tuscany.
Kelly McNelis Senegor is the founder of Women for One. Her vision for all women of the world is to empower them with the tools they need to become successful and authentic each day of their lives. Women for One is a global community of women encouraging authenticity and inspiration. This movement encourages women of all ages, ethnicities and backgrounds to exchange authentic dialogue by sharing life lessons and supporting one another to create a powerful new vision for their life. Since its inception two years ago, Women for One has
engaged a social media reach of over 4 million users from over 60 countries, on five continents.
For more information about this interview or Women For One, please contact us at info(at)womenforone(dot)com.