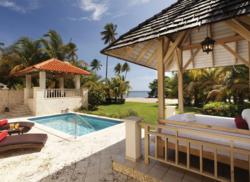 The difference between purchasing a lifestyle property and a fully managed investment property is a hassle free asset purchase
(PRWEB UK) 26 June 2013
"When so many of us are concerned about low bank interest savings rates, underperforming pensions and a drop in property prices, Asset Enterprise can help individuals make better use of their savings and assets that are currently doing nothing or very little. With sums as little as £12,500, individuals can own a fractional share in a UK or overseas property that will give them an assured return of 8% -10% per annum, and buy back options of 100% - 125%. Not only can this provide additional income without taking a second job, these opportunities can offer far higher returns than other fund and investment schemes, or bank interest, currently being offered, and can be funded with cash, current property equity or a private pension," said Aaron.
Aaron has been working in the property investment industry for a number of years and since launching Asset Enterprise Partnership has put together a portfolio of stunning properties that the discerning investor would be delighted to add to their own property portfolio. The Corran in Wales, White Sands in Cape Verde, Saloc in Hungary and Harmony Bay in Turkey, are just a few of the developments offering fantastic asset investment opportunities in fully managed luxury hotel and spa resorts.
"The difference between purchasing a lifestyle property and a fully managed investment property is a hassle free asset purchase. Most of the resorts offer purchasers personal usage, but the day to day management, lettings and upkeep is taken care of, so all you have to do is sit back and enjoy the returns and asset growth," says Aaron.
With the average return on investment in excess of 220%, with title deeds for a freehold or extended leasehold property, whether in full or fractional property ownership, investors will appreciate having peace of mind.
For more information, visit Asset Enterprise or call 0845 868 5920.