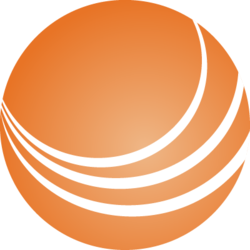 The technology allows every subscriber to effortlessly move a call that is already in progress between different clients to an iPhone, iPad, BlackBerry or Android device.
Vaughan, ON (PRWEB) June 25, 2013
Broad-Connect Telecom Inc, a leader in cloud communication technology, recently announced its plans to use BroadWorks Anywhere technology with its IP PBX products. This technology allows BroadConnect Telecom subscribers to make HD video and voice calls using tablets, smartphones and other mobile devices. The connections are made over Wi-Fi networks, along with 3G, 4G and LTE technology, utilizing a "twinned" telephone number.
Broad-Connect Telecom provides the ideal multimedia phone solution. The technology allows every subscriber to effortlessly move a call that is already in progress between different clients to an iPhone, iPad, BlackBerry or Android device directly to their cell phone or desk phone. This frees the caller from being attached to a desk when on a phone call, which provides a true mobile experience.
In addition to placing and taking video and voice calls, callers using smartphones and tablets will have the capacity to forward or fully review email, fax messages and voicemail to email. The user is also given the opportunity to configure and control every protocall concerning call management.
Enhanced UC Solutions
BroadConnect Telecom chose to use Broadworks technology because of its expansive unified communications (UC) enhancement solutions. This includes placing free local calls along with inter-office calls, and the option of placing unlimited long distance calls. The technology provides high-definition voice experiences along with find me/follow me solutions, call routing, simultaneous ringing, call forwarding, caller ID, phone call transfers, conferencing, and call parking, along with visual voicemail, 3-way calling, fax to email and other extended features. Utilizing a management portal on the Internet, every subscriber has access to a variety of options and features that can be customized using an intuitive dashboard.
"Broadworks application technology has drastically enhanced the products and services we provide. We are excited about the ease-of-use, and rich features the technology provides. Broad-Connect Telecom is continually working to enhance our features and services to create the best mobile access features for every device," said Jason Stephen Ali of BroadConnect Telecom. "Combining our most popular features with Broadworks applications is proving that we offer some of the highest level of service among our competitors."
All subscribers that use BroadConnect Telecom products can effortlessly layer their IP PBX network system over Broadworks applications to maximize their IP network performance. As the trends of BYOD (bring your own device) remain on the rise, Broad-Connect Telecom continues to offer the best mobile telephony solutions.
About BroadConnect Telecom
At BroadConnect, we operate our own North America wide private voice and data network. This allows us to control the first and last mile of service, meaning crystal clear voice calls that are securely delivered and are always prioritized over data communications. Our goal is to exceed established performance standards while offering our customers innovative communication solutions coupled with the highest personal service. Please visit http://www.broadconnect.ca/ and http://www.broadconnectusa.com/ for more information.