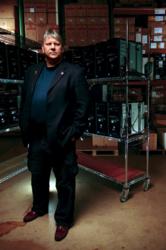 Anyone who has ever had to make a simple software upgrade, knows it's not that simple when they're dealing with a fleet of mismatched computers.
CHICAGO, Ill. (PRWEB) June 25, 2013
Sure mobile is big, right now, but for most organizations, the main IT functions are still carried out by desktops, servers, and in some cases, powerful workstations. This is not likely to change in the near future and for some organizations, this will never change. Those with custom computers are in a good position. Others are not.
Many of the top desktop and server manufacturers have been gradually pulling out of the market. This makes adding duplicate desktops very difficult for anyone that bought off-the shelf versions. But those who bought custom from a custom computer builder, will have no problem adding more of the same desktops and servers to their inventory—this year, next year, and even 5 years from now.
While there are many advantages of going with a custom computer builder, such as quality, reliable benchmarking, and cost, the ability to clone existing computers is an often overlooked advantage.
John Samborski, CEO of Ace Computers, explained, "Anyone who has ever had to make a simple software upgrade, knows it's not that simple when they're dealing with a fleet of mismatched computers. When you start considering hardware upgrades, it's even more of a headache. In fact in many cases, some of the units won't even be able to handle a system-wide upgrade."
While the lack of uniformity is obvious between different models and different manufacturers, what many people don't know is that even the same models from the same manufacturers can have different components. To add to the confusion, identical equipment can have different model numbers from one retailer to the next. This means that anyone who is trying to buy the identical piece of equipment that they bought off-the-shelf even six months earlier is going to be faced with a herculean task.
A reputable custom computer builder with an extensive list of long-term clients, like Ace Computers, will be able to recreate the exact desktops, servers, and workstations that they delivered in a previous order. The equipment will have the same parts from the same manufacturers and will allow seamless software and hardware upgrades across the system.
"Even all custom is not equal," Samborski said. "It's a pretty safe bet that the best known custom technology builders either don't have the capability or the authorization to duplicate exactly what a customer had previously ordered."
Acknowledged as the best custom technology builder, Ace Technology Partners (Ace Computers) is a Woman-Owned Small Business custom technology systems builder and reseller for the public sector as well as the commercial sector. It has been an industry leader since 1983. In addition to some of the finest academic institutions in the U.S., long-term clients include the U.S. Department of Energy and the U.S. Department of Defense. Ace Computers builds custom technology with the same components that top manufacturers use without the premium price. Its principal, recognized industry expert John Samborski, is an alumnus of Intel's prestigious board of advisors. In addition to its Greater Chicago headquarters, Ace Computers has locations in New Jersey, Wisconsin, Idaho, and Nevada. To contact Ace Computers, call 1-877-223-2667 or 1-847-952-6900 or visit http://www.acecomputers.com.
For media inquiries, contact Jean Van Rensselar at Smart PR Communications;
630-363-8081; jean(at)smartprcommunications(dot)com.