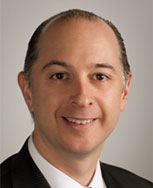 "I believe that patient education is critical to helping men and women make informed and confident decisions about plastic surgery." - Dr. Steven Wallach
New York City, NY (PRWEB) June 24, 2013
Manhattan plastic surgeon, Dr. Steven Wallach is one of 100 doctors to receive the RealSelf 100 Award, out of more than 5,000 board certified specialists. The award from RealSelf, the world's largest consumer source for cosmetic surgery information, is granted to Steven Wallach, MD, FACS for his commitment to ensuring millions of consumers get access to expert information about cosmetic procedures, treatments, and aesthetic concerns.
To date, Dr. Wallach has answered 21,682 questions and has received a rating of 5 out of 5 stars in RealSelf reviews. By volunteering significant time to responding to the thousands of questions asked each month by RealSelf visitors, Dr. Wallach is helping prospective patients from all over the world make smart and safe decisions about aesthetic plastic surgery for the face and body.
Dr. Wallach noted, "I'm grateful to be a recipient of the RealSelf 100 Award. I believe that patient education is critical to helping men and women make informed and confident decisions about plastic surgery. RealSelf has created a great forum for me to interact with prospective patients."
"The RealSelf 100 represents doctors who harness the power of social media and our community in order to make a positive difference. We see this award as a way for our 3.5 million monthly visitors to express a collective 'thank you' for the dedication and support," said Tom Seery, CEO and Founder of RealSelf.
As an expert on the topic plastic surgery, Dr. Wallach is regularly quoted in national and consumer magazines and newspapers including: New York Magazine, Newsweek, Vogue, O: The Oprah Magazine, InStyle, Elle, Family Circle, Glamour, Latina, and Shape just to name a few. He has also appeared on local and national television and radio talk shows to discuss his experience performing aesthetic surgery.
Dr. Wallach is a Board Certified Plastic Surgeon in Manhattan, NY who specializes in plastic surgery procedures of the face, breast and body. He is a member of the American Society of Plastic Surgeons (ASPS), American Society for Aesthetic Plastic Surgery (ASAPS) and the New York Regional Society of Plastic Surgeons (NYRSPS). Additionally, he is an Associate Clinical Professor of plastic and reconstructive surgery at the Albert Einstein College of Medicine. Dr. Wallach was invited to join RealSelf in 2008, and has achieved "Distinguished Member" status. The doctor has 17 years of experience providing cosmetic and aesthetic medical services, and is a member of American Society for Aesthetic Plastic Surgery (ASAPS) and American Society of Plastic Surgeons (ASPS). Dr. Wallach has hospital affiliations at Lenox Hill Hospital, MEETH, Roosevelt/St. Lukes, Montefiore / Weiler Hospitals.
For more information on Dr. Steven Wallach please visit http://www.stevenwallachmd.com and for the full list of RealSelf 100 Award winners, visit http://www.realself.com/in-news.