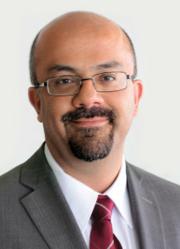 Research studies, by both Dr. DeFronzo and Dr. Schauer, show that medical therapy does very little for Beta-cell function.
Beverly Hills, CA (PRWEB) June 26, 2013
Attendees at the 2013 Minimally Invasive Surgery Symposium (MISS), held on March 6-9 at the Red Rock Hotel, were presented with research that purports that bariatric surgery is "really the only thing that's going to work" to resolve metabolic syndrome in obese individuals who have diabetes or comorbidities. This is primarily due to the fact that weight loss surgery restores beta cell function.
Ralph DeFronzo, M.D., Deputy Director of the Texas Diabetes Institute and Director of the Diabetes Research Unit at University of Texas Health Science Center in San Antonio, presented the keynote address.
He focused on the "major misconception" in the surgical literature about how gastric bypass surgery works. Through his work in diabetes pathophysiology and the role of surgery, Dr. DeFronzo stated that at baseline the obese people are very insulin resistant compared to the lean people. Dr. DeFronzo also discussed the Restoration of Beta-cell function is the key to weight loss in obesity. In a previous STAMPEDE study, co-authored by MISS 2013 Executive Director Philip R. Schauer, MD, it showed major improvement in insulin sensitivity in people treated with Roux-en-Y gastric bypass.
"Research studies, by both Dr. DeFronzo and Dr. Schauer, show that medical therapy does very little for Beta-cell function," said Dr. Amir Mehran, director of the Bariatric Surgery Center of Excellence in Los Angeles. "However for patients that undergo Roux-en-Y gastric bypass, both insulin resistance and Beta-cell function are markedly improved on a long-term basis."
While these studies are the most recent to explore the benefit of gastric surgery on metabolic syndrome, it is not the first. The efficacy of bariatric surgery was first documented in 2007 in the Swedish Obese Subjects Study.
"It is important to note that many of these studies are published by nonsurgoens and in nonsurgical journals," Dr. Mehran said. "The medical community seems to be finally coming around to accepting surgery as the superior treatment for morbidy obestity and associated metabolic disease."
It is projected that global healthcare expenditures for diabetes will rise by about a third to nearly $500 billion by 2030 and the lifetime cost of treating Type 2 diabetes in a 30-year-old in the United States is estimated at $305,000. Beyond the health benefits of bariatric surgery, there is also a cost benefit. Surgery is proving to be more cost-effective in treating metabolic syndrome related-conditions as compared to expenditures allocated to treating a person with Type 2 diabetes.
"At the Bariatric Surgery Center of Excellence, we offer bariatric surgical options for patients diagnosed with conditions such as metabolic syndrome and Type 2 diabetes. Bariatric surgery not only improves weight but can also address so many other serious health conditions," says Dr. Samuel Kashani.
To learn more about the Bariatric Surgery Center of Excellence, please visit http://www.BariatricSurgeryMD.com.
La Peer Health Systems is an outpatient surgery center in Beverly Hills, founded by doctors and focused on providing excellent patient care alongside the most cutting-edge medical treatments available. With 50 world-renowned physicians in 14 specialties, comprehensive medical treatment is offered that takes patients from consultation to diagnosis, treatment, surgery, and ultimately aftercare. The 14 medical departments include orthopedics & sports medicine, gastroenterology, head & neck surgery, colorectal & general surgery, podiatry, ophthalmology, pain management, plastics & reconstructive surgery, gynecology, spine surgery, interventional cardiology, bariatric surgery, thoracic surgery, and anesthesiology. Unlike large hospitals, La Peer's unique structure offers extremely personal care in a safe and controlled environment.
To learn more about La Peer Health Systems, visit http://www.lapeerhealth.com.