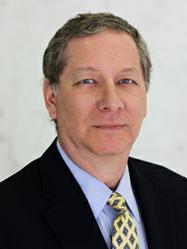 Adequate pain management during the first few days after surgery is crucial to a patient's overall satisfaction with the outcome of their procedure.
Beverly Hills, CA (PRWEB) June 25, 2013
When considering an elective surgical procedure, post-operative pain and discomfort rank high on the list of patient concerns. Traditionally, post-operative pain relief depended on the use of relatively high doses of opioid medications, which carry a risk of dependency among other side effects. Thanks to recent medical advances, however, a new pain-relieving formulation known as EXPAREL® provides a more effective, long lasting alternative.
EXPAREL is a non-opioid analgesic (pain relieving medication) now available to patients for a variety of colorectal procedures, including hemorrhoid surgery. According to Gary H. Hoffman, board certified colorectal surgeon at La Peer Health Systems, post-operative pain control can be as important as the surgery itself.
"Adequate pain management during the first few days after surgery is crucial to a patient's overall satisfaction with the outcome of their procedure," said Dr. Hoffman. "EXPAREL is the first and only single-dose local anesthetic that can provide pain control and reduce opioid requirements for at least 72 hours, and in some cases up to a week."
EXPAREL, which is still unavailable at many surgical facilities throughout the country, is administered at the beginning of surgery as a single injection at the operative site, while the patient is asleep. The medication has broad applications across a wide variety of surgical specialties, ranging from general and colorectal surgery to bariatric and plastic surgery procedures. EXPAREL has proven to be particularly beneficial to patients undergoing hemorrhoidectomy, a procedure that is notorious for post-operative pain.
"Before undergoing hemorrhoidectomy or another similar procedure, patients should speak with their doctors about receiving EXPAREL," said Dr. Hoffman. "Rather than delaying or foregoing a procedure due to pain concerns, patients can now rest assured that they have access to the best post-operative pain control that the field of medicine has to offer."
In the last year, 26 of La Peer's surgeons were reviewed by peers and given the Patient's Choice Award. The Patients' Choice honor is given to doctors who provide incredible service to their patients. In 2012 alone, more than 200,000 patients across America provided reviews and feedback regarding their personal treatment and experiences with doctors. The Patients' Choice award is given to doctors who receive rave reviews for their work and dedication in their medical field.
La Peer Health Systems is an outpatient surgery center in Beverly Hills, founded by doctors and focused on providing excellent patient care alongside the most cutting-edge medical treatments available. With 50 world-renowned physicians in 15 specialties, comprehensive medical treatment is offered that takes patients from consultation to diagnosis, treatment, surgery, and ultimately aftercare. The 15 medical departments include orthopedics & sports medicine, gastroenterology, head & neck surgery, colorectal & general surgery, podiatry, ophthalmology, pain management, plastics & reconstructive surgery, gynecology, urology, spine surgery, interventional cardiology, bariatric surgery, thoracic surgery, and anesthesiology. Unlike large hospitals, La Peer's unique structure offers extremely personal care in a safe and controlled environment.
More information about La Peer Health Systems can be found at http://www.LaPeerHealth.com.