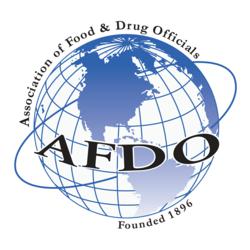 York, PA (PRWEB) June 25, 2013
The Association of Food and Drug Officials (AFDO) has created a new guide for field inspectors to help them ensure that imported foods are safe for consumers.
The rate of food importation into the United States is on the rise because of forces in the global economy and increased demand for traditional ethnic foods. It is estimated that U.S. food imports approached 10 million import lines in fiscal year 2011, and that number is expected to grow, according to the U.S. Food and Drug Administration (FDA).
Once food products enter the U.S. and are marketed here, state and local agencies are primarily responsible for ensuring that they are safe for consumers. The new AFDO guide is designed to assist them.
The 32-page guide, titled "Issues and Concerns with Imported Foods," gives a brief description of the process of importing foods, spells out the responsibilities of various U.S. government agencies responsible for food protection and explains reasons for product recalls, seizures or embargoes; import alerts; and lab-analysis requests.
Photos accompany the many examples and explanations of problems affecting imported foods, including microbiological contamination, undeclared allergens, banned antibiotics, eviscerated processed fish, lead contamination of foods and packaging, undeclared preservatives, lack of English labeling and other concerns. The guide also lists certified colors permitted in foods and food color additives banned in the U.S.
The guide is based in part on an integrated food safety initiative of state and federal officials from New York Agriculture & Markets and the FDA's New York District, according to AFDO Executive Director Joseph Corby.
"It is very timely given the anticipated release by the FDA of new regulations for imported foods," Corby says. "It provides basic knowledge and information on the import process and the common issues found."
Copies of the guide can be obtained by contacting AFDO at (717) 757-2888 or http://www.afdo.org.
About AFDO
The Association of Food & Drug Officials is an international, nonprofit organization that is in the forefront of streamlining and simplifying regulations by either drafting regulatory rules or by commenting on government proposals. By developing a broad base of support for new approaches, AFDO has become a recognized voice in determining the rules and shape of the regulatory playing field of the future. The consensus that AFDO develops is key to advancing uniform laws, regulations, and guidelines that result in more efficient regulation and less confusion among industry in the marketplace. AFDO develops support for its positions by interfacing with high-level regulatory officials, industry representatives, trade associations, and consumer organizations. This continues to have a significant impact on regulations at the federal, state and local level.
Contact:
Joseph Corby
Executive Director
Association of Food and Drug Officials (AFDO)
(717) 757-2888
http://www.afdo.org