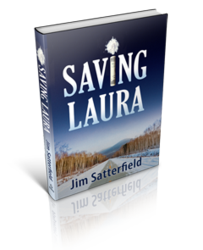 "A riveting, rapid-paced, and well written mystery thriller. The story twists and turns and will keep you turning the pages."
—Suspense Magazine
Longboat Key, FL (PRWEB) June 25, 2013
How far would you go to save the life of someone you love?
Twenty-one-year-old Lee Shelby plunges into dangerous terrain when blatantly – and very foolishly – he robs Aspen, Colorado's most notorious cocaine dealer, fleeing the scene with five kilos of Peruvian flake and $75,000.
Shelby escapes to the sagebrush hills of southwestern Wyoming, hoping to disappear into the wilderness until after the furor dies down. Then he plans to return and wrest his old girlfriend, Laura, from the dealer's clutches. Shelby's half-baked scheme goes awry when a chance encounter with a teenage Bonnie and Clyde puts him in the middle of a shootout with two highway patrolmen, intensifying his challenge to stay hidden off the grid.
Using his cache of survival skills, Shelby evades local and state police and returns to Aspen only weeks after the robbery. He finds Laura, herself on the run after a brutal assault at the hands of her captor.
To make things worse, Shelby encounters an unscrupulous DEA agent, willing to sacrifice Laura to make his case. At the core of the chase and the unending physical challenges is the love of a man for a woman. Pure, not simple, but complicated.
Advance praise:
"From the barbed-wire outback of Wyoming to the sleazy underworld of a Colorado ski town, Satterfield takes readers on a rollicking adventure of danger, deception, and ultimately self-discovery as young lovers evade a drug dealer, a crooked lawman, and even their own tarnished reputations."
—Andrew McKean, editor Outdoor Life
"A riveting, rapid-paced, and well written mystery thriller. The story twists and turns and will keep you turning the pages."
—Suspense Magazine
"Jim Satterfield creates characters that both live and breathe. Coupled with a clever plot and nonstop action, Satterfield delivers a story that will mesmerize the reader with suspense, conflict, and utterly believable events...Satterfield pens a heart-pumping narrative with brilliant true-to-life imagery of the natural world and keen understanding of human folly."
—John J. Culbertson, author of A Sniper in the Arizona: 2nd Battalion, 5th Marines in the Arizona Territory, 1967
Available in hardcover, all eBook formats, and all audiobook formats through your favorite library or bookseller.
Oceanview Publishing is an independent book publisher headquartered in Florida.
Oceanview is a proud member of International Thriller Writers and Mystery Writers of America.
You can find us on Facebook at: http://www.facebook.com/oceanviewpub.
Follow us on Twitter @oceanviewpub
For more information, please contact David Ivester by phone (941-387-8500) or by email davidi(at)oceanviewpub(dot)com.