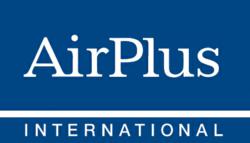 In response to the AirPlus survey conducted, nearly 35 percent of those questioned manage both travel and expenses within their organization.
Alexandria, VA (PRWEB) June 25, 2013
In the latest edition of The Wire...from AirPlus, 119 corporate travel managers from North America share how their travel programs contribute to closing the loop on fraud in the travel category. Of the respondents, more than 50 percent reported annual travel spend above $10 million and 24 percent reported spend above $50 million.
According to the 2012 Report to the Nations on Occupational Fraud and Abuse, the Association of Certified Fraud Examiners (ACFE) reported that nearly 15 percent of workplace fraud is tied to expenses and the median financial hit to an organization for a single instance is $26,000.
In response to the AirPlus survey conducted, nearly 35 percent of those questioned manage both travel and expenses within their organization. Another 15 percent identified their role as travel management, but being closely involved with creating expense policy as it relates to travel.
However, 30 percent claimed that while their travel policy had expense guidelines, they were not very involved. The remaining seven percent reported that they are not at all involved in expense.
Of the 119 surveyed, eight percent reported uncovering significant fraud in the past two years, while 19 percent said they didn't know of any significant fraud.
According to the eight percent which had uncovered significant fraud, the most common behavior was falsifying or altering receipts to inflate eligible travel reimbursements. Additional common fraudulent expense reporting behaviors include the proliferation of "below-the-line" expenses, exchanging premium-class tickets and reclaiming receipts.
The most common prevention tactic was to leverage direct manager approval for all travel expenses incurred (81 percent). Additionally, 66 percent of respondents said their companies required comprehensive receipts, while 59 percent required the use of a corporate card.
Additional common practices included regular auditing of expense reports (52 percent), integrating corporate cards with expense technology (46 percent), and requiring central bill usage for some or all travel expenses (20 percent).
For the full report, see the attached document or visit the AirPlus website.
The Wire...from AirPlus is a monthly pulse report for the business travel industry on timely and relevant topics.
About AirPlus International:
AirPlus International is one of the leading international providers of solutions for daily business-travel management. More than 40,000 business customers rely on AirPlus for their business travel payment and analysis needs. The products and services are distributed worldwide under the AirPlus International brand. The AirPlus Company Account is the most successful invoicing account of the Universal Air Travel Plan (UATP). For further information, please refer to http://www.airplus.com.