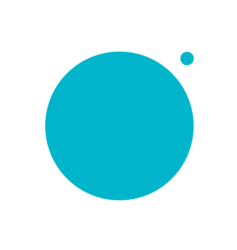 People want to manage stress, increase energy, live naturally, and be healthier.
Dubai (PRWEB) June 25, 2013
Dubai-based well-being center Illuminations is gaining immense popularity as many people realize, their circumstances are merely a reflection of their inner selves.
Illuminations offer a variety of empowerment workshops, seminars and programs catering to individuals on three main platforms. These are targeted towards individuals concerned with personal growth, forward-thinking corporations that seek to motivate their workforce, and educational institutes interested in the well-being and positive development of the younger generation.
"People want to manage stress, increase energy, live naturally, and be healthier," said Soniyaa Kiran Punjabi, founder of Illuminations. "As a result, there is a paradigm shift from the external to the internal taking place. This process does not call for a complete redirection, but more of a sharing of attention of the outer with the inner, to create a space of balance and harmony."
Punjabi says once individuals become aware that, perhaps at some level, they are fully responsible for creating the imbalance they experience, be it in health, career or relationships, everyone has the power to change it.
"Geshe Kelsang Gyatso said it best in the book, Transform Your Life: A Blissful Journey, and it is something we strive for at Illuminations," said Punjabi. "'Without inner peace, outer peace is impossible. We all wish for world peace, but world peace will never be achieved unless we first establish peace within our own minds. Only by creating peace within our own mind and helping others to do the same can we hope to achieve peace in this world.'"
The process of healing, then becomes very simple and can easily be achieved through a "holistic approach" involving treating a person as a whole—body, mind and spirit— which has life-transforming benefits that can be experienced first-hand.
Illuminations began with the sole purpose of providing unique opportunities for people to experience their unlimited potential and empower them to positively release stress and imbalance.
Through science, psychology and philosophy, Illuminations introduces tools and techniques with the intention of giving clients a spiritual experience applicable to everyday life situations. Individuals then may come to realize, that spirituality is not just new age jargon, designed to make people feel good temporarily.
To learn more about the programs and classes at Illuminations please send your full name, mobile and email ID to info(at)illuminationsworld(dot)com or call 04 448 7043.
Illuminations is a Dubai-based holistic well-being center located in Jumeirah Lake Towers. The center was founded by Soniyaa Kiran Punjabi, with the intent of inspiring individuals towards a journey of self-discovery as a key to lasting happiness. The center offers a variety of services based on a holistic approach to self-development with the intention to provide a deeper insight into the mind-body-energy connection influencing the experience of life.