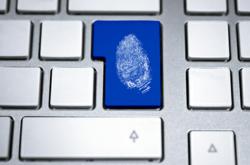 Your public IP address represents an internet signature that third-parties may use to identify, monitor and track you online
Dallas, Texas (PRWEB) June 26, 2013
Your public IP address represents an internet signature that third-parties may use to identify, monitor and track you online. Hackers and cyber thieves also use IP addresses to target attacks at specific individuals. And because your IP shows where you are accessing the internet from, government censors also use it to limit access to pages, sites or posts that they do not want you to see. These are just some of the reasons why you might wish to access the internet through an alternative IP address.
There are three reliable means of how to change IP address, but none of them involve any changes to your device itself. All three technologies employ different types of proxy servers that are based on the internet itself.
What is a proxy server? A proxy is a remotely based computer which stands as a mediator between you and the net. It visits websites for you and then sends that content back to your machine. Most proxies are anonymous, so they present their own IP addresses instead of yours to the websites they visit on your behalf.
– TECHNOLOGY 1: Free web-based proxy
This is a proxy which operates from a website. You enter a web address into a field on the site and the requested content will be displayed on that page. The IP address logged by the destination site will be of the proxy server, not your device.
– TECHNOLOGY 2: Free IP proxy
There are public proxy lists containing IP addresses that you may import into your browser and use as your own. You need to configure your browser through its connection settings to use them, but once set up, they automatically anonymize all browsing requests from then on.
– TECHNOLOGY 3: VPN
The most advanced proxy service is a VPN running through special software. It has the power to reroute every internet packet from your device to a selection of IP addresses in its global network. Because VPN protection is not limited to your browser, you may also change your IP address on other internet programs like Skype, torrents and chat.
For access to IP changer services, or to learn more about anonymity, security and freedom on the net, visit http://www.idcloak.com