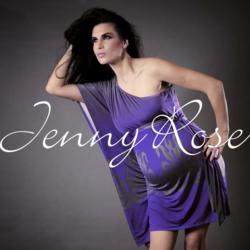 We are very excited for this new partnership.
Dubai (PRWEB) June 25, 2013
Dubai based fashion designer Jenny Rose has signed a contract with House of Fraser in Abu Dhabi to carry their Bump in a Box and MyCozzie Islamic swimwear.
The House of Fraser department store is the anchor for The Mall at World Trade Centre, which is attached to the Central Market souq in Abu Dhabi and occupies three levels.
House of Fraser was founded in 1849 by Hugh Fraser and James Arthur as a small drapery shop on the corner of Argyle Street and Buchanan Street in Glasgow, Scotland. Now, they are the leading, national premium department store group with over 60 stores in the UK and Ireland. With 4.9 million square feet of selling space, House of Fraser sells a broad range of high quality premium brand merchandise offered at competitive prices.
House of Fraser will carry two items from the Jenny Rose line. The Bump in a Box, which includes four clothing items, for one price, which all go together and can be mixed and matched. It's the essential maternity collection for fashion savvy moms to be.
The Islamic swimwear line, MyCozzie, will also be available at House of Fraser. MyCozzie balances modesty with safety and comfort for women who are active, but who observe hijab. MyCozzie is made from the same material as a regular swimsuit, offering +50 UV protection, with a built in bra for support and extra coverage.
"We are very excited for this new partnership," said Jenny Rose. "House of Fraser is known for selling high quality, premium goods and we are so fortunate to be a part of their merchandise now."
Founded in 1998, Jenny Rose was the first dedicated maternity and transition wear retailer in Dubai and continues to set the standard for quality and fashionable clothing for women. She hopes to reach even more people outside of Dubai through her website, which also offers "My Cozzie", her designer Arabic swimwear line.
Jenny Rose has a convenient shop in the Mall of the Emirates, and clothing can also be purchased on her website at http://jennyrose.net/. She accepts Visa, MasterCard, Discover, Paypal, and even cash on delivery.