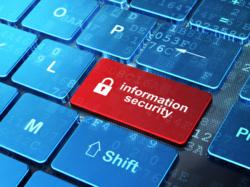 VPNs are traditionally used for safely connecting computers over long distances
Dallas, Texas (PRWEB) June 26, 2013
In its April threat report, Symantec, the company behind Norton AntiVirus, noted a 42% rise in targeted cyber-espionage attacks designed to steal intellectual property. The attacks are focusing primarily on small businesses especially in the manufacturing sector.
The preferred method of attack is the 'watering hole technique:' first, hackers look for trusted websites which a company's employees access regularly. Once found, they plant malware on the sites' pages. The employees then visit the infected site and facilitate a security breach simply by doing their job as usual. To thwart this type of attack, idcloak Technologies proposes a dual strategy; one preventative, the other protective.
Anonymous VPN as an IP address changer. Watering hole attacks rely on the hacker first being able to find out which sites are regularly accessed by a company's staff. A business can hide this information by running anonymous VPN connections on all staff devices. "VPNs are traditionally used for safely connecting computers over long distances," says Gill-Chris Welles of the idcloak security team, "but the technology can be used for concealment too – as an IP changer. If every member of staff's internet access is directed through a VPN proxy, the company's IP addresses will be completely hidden. Put that anonymity behind strong VPN encryption and it is extremely difficult for hackers to conduct any network reconnaissance. They would be forced to take much bigger risks or just move on to a softer target."
Live USB: plug-and-play operating systems such as Windows-to-Go can effectively protect a company's computers against malware downloads. A Live USB creates a controlled, disposable computing environment that is entirely separate from a machine's hard drives. At the end of each session, the environment is reset, and any malware infection is automatically erased. "When Live USBs are used by all company employees, the IT department has enormous control over the movement of web-delivered files, and this makes it much harder for malicious code to get a hold on company hardware."
Visit http://www.idcloak.com for more information on this and other security tactics. idcloak Technologies is a Dallas web services firm specializing in safety, privacy and freedom on the web.