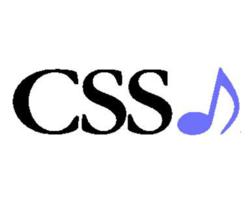 Los Angeles, CA (PRWEB) June 25, 2013
CSS Music experts showcase their knowledge of production music to help producers choose the right tracks for both film / TV and radio. Background music for television varies greatly from that used for radio, CSS Music explains why.
It may seem to be an obvious observation but radio has no picture while film and television productions do. This basic distinction is the reason music for radio is likely more "punchy" with definite editing posts while music for film often flows as it adheres or synchronizes to the picture. This is all the more true because most radio production music is intended for "spots and promos" or for psycho-acoustic triggers called "sounders".
Unlike film and TV music, music for radio tends to be short primarily because commercial spots are rarely longer than 60 seconds in length. Thus the designation "60's and 30's". Short form music used in radio also has names like "bumper", "tag" and "stinger" for instance. Radio faces the challenge of communicating quickly before the listener changes the station, the goal has to be to entertain, inform and motivate with as much "ear-candy" as possible. While TV commercials tend to use one 30 second bed, relying on the picture to do the heavy lifting, radio spots can sometimes use multiple tracks.
Production music for film and TV is generally designed to enhance a picture. Rarely does it play a truly prominent role. The punchy sound of radio production music would fight the visuals. On the other hand, film and TV music might work for some radio spots and promos for an artistic effect or where the message must be heard clearly. Radio production music, however, often retains its power even when "potted down" allowing a solid voice over to cut through.
"Radio music vs music for film? Are there definite don'ts? Well I've always applied this simple rule -- if it works use it or if it sounds good it is good," says CSS Music Marketing Director Mike Fuller. "Or you can try this test. Take a movie or TV show and turn the picture off. Listen to the soundtrack. If it works, theatre of the mind will carry the day. Some would say 'that's good radio'. "
About CSS Music:
Established in 1982 in Los Angeles, CA, CSS Music is a royalty-free music company with a library of more than 12,000 tracks. CSS Music provides royalty free music and sound FX for film, video and television producers. CSS is dedicated to working with music supervisors, editors, directors and producers to meet their creative needs. For more information on CSS Music visit http://www.cssmusic.com/.