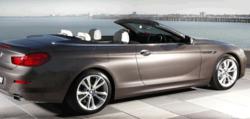 Toronto, Ontario (PRWEB) June 25, 2013
As of May 2013, the auto insurance debate taking place in Canadian government is doing little to relieve the high costs the country's citizens must bear to insure their cars. These rate conditions apply for everyone, though those who own luxury cars may want to be especially mindful of any rate increases that come along.
While Canadian car insurers use the same guidelines across the board when assigning premium insurance rates, luxury car owners still pay a high price to insure their automobiles. Fortunately, these drivers can take steps to lower their rates by doing a few simple things.
Canada's Auto Insurance Prices
The Liberal government's cost reduction strategy for auto insurance rates has made little headway in accomplishing its goal. Reports from consumers on skyrocketing premium hikes have refueled the New Democratic Party's objectives to address this ongoing issue.
As it stands, each province sets its own insurance requirements in terms of the minimal amount of coverage a person must carry. Also known as Accident Benefits coverage or "no-fault benefits," these guidelines address drivers' mandatory insurance requirements. Another type of insurance known as Third-Part Liability coverage covers drivers in the event they get sued for causing an accident. Some provinces carry one or both types of insurance, though any form of Accident Benefit coverage operates under a government-run program.
More oftentimes than not, luxury car owners end up carrying both types of insurance (when available) in order to ensure sufficient coverage and also to protect their financial interests in the event of being sued. This coupled with the high coverage rates luxury cars carry in general can quickly add up to thousands of dollars a month in auto insurance costs.
Luxury Car Insurance
The Financial Services Commission of Ontario reports an overall .03 percent decrease in auto insurance rates for 2013 in spite of the ongoing complaints received from consumers. Those who drive luxury cars are not likely to feel the effects of this decrease for some time. In addition to the high price tag that these cars carry, drivers must be prepared for the high insurance costs that go with them.
The high rates associated with luxury cars, such as the Aston Martins, Zenvo ST1 and Pagani Huayra have much to do with the expensive and intricate details that go into the making of these vehicles. Features like platinum-gold trim work, exotic woods and ceramic brakes cost a pretty penny to repair or replace in the event of an accident. Some of these car models are only manufactured in limited numbers, which further drives up the purchase cost as well as the cost to insure them.
Tips for Lowering Rates
Regardless of the political climate of the times, luxury car owners can still take steps to lower their auto insurance premium rates. While it never hurts to shop around for insurers with better rates, this is especially the case with luxury cars. Drivers can easily access online rate comparisons to see who's offering what and for how much. As each insurance company's rates and coverages vary, drivers should look for the types of coverages they need rather than what any particular insurer has to offer.
Drivers can also reduce their rates by adding a mileage restriction condition to their policies. Deductible amount options provide another cost-cutting area. When choosing between deductible amounts, always go with the higher amount. This alone can greatly reduce annual premium rate costs.
e-SportsCarInsurance.com is an independent insurance observer located in Toronto Ontario, Canada. The website provides up-to-date tips and insights on insurance rates, trends and news in Canada.