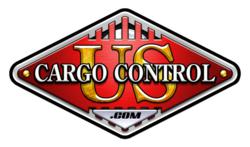 Urbana, IA (PRWEB) June 25, 2013
With National Safety Month in full swing, the expansion of US Cargo Control's line of vehicle and driver safety supplies is being highlighted by the online retailer.
The company added a new category of vehicle and driver safety supplies in 2011 and has been expanding it with products to meet the needs of its flatbed and van trailer driver customers. Items range from driver log books and safety vests, to reflective tape and emergency triangles; all are available on USCargoControl.com.
The safety supplies category has been a popular one for the company, particularly the selection of oversize load signs and wide load banners. Six different styles of safety banners are available, as well as a sign that's DOT compliant for Canadian drivers.
Ben Rechkemmer, VP Purchasing, says the company began the category of safety supplies on a small scale, adding products asked for by customers.
"We were getting a lot of requests from our flatbed truck drivers about safety flags for trucks, which led us to add banners, and then most recently, the reflective conspicuity tape," said Rechkemmer. "The emergency triangles and traffic cones have also quickly become some of our best-selling products in that category."
Along with safety supplies for trucks, the company also recently added other general safety items such as a first aid kit and fire extinguisher. These have been particularly popular with trucking companies and franchisees such as TWO MEN AND A TRUCK®, as they make it easy to supply an entire fleet of trucks. Rechkemmer says the goal is to make US Cargo Control a one-stop shop for owner operators and fleet managers to find what they need.
According to Rechkemmer, an expansion of the overall flatbed trailer equipment category is also currently in the works, with plans to add more than 150 new 2" ratchet straps by mid- July.
About US Cargo Control
Based in Urbana, Iowa, US Cargo Control was founded in 2005, offering products for the trucking, hauling, rigging, lifting and moving supply businesses through its US Cargo Control.com website. The business is wholly owned by the e-commerce leaders at Clickstop, Inc. A multi-brand, multi-channel retailer of special category products, Clickstop strives to consistently deliver superior customer experience through service, product quality, selection, and value. For more information, visit uscargocontrol.com and clickstop.com.