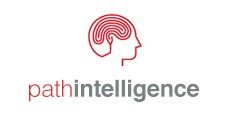 (PRWEB UK) 25 June 2013
As retail measurement specialists, Path Intelligence understands the ins and outs of what makes consumers tick - their state of the art technology gives brands dynamic, data-driven insights into pedestrian shoppers that previous methods were unable to shed light on.
In addition, Path Intelligence explains some key tips on the simple space changes that retailers can make in-store to create buying confidence.
Especially given the rising rental and overhead costs when it comes to operating a High Street outlet, even the smallest amount of unused space can cost businesses significant amounts in potential revenue. For this reason, maximising brick and mortar retail space to streamline customer and inventory capacity is a must:
Floor Plans Designed for Success
Effectively arranging counter tops, racks and fixtures is crucial - there are a number of template floor plans that have been proven to work successfully, but the type chosen will depend on the individual business as well as the limits of space they operate from. Path Intelligence advises on the three most successful design options:

Straight floor plan - perfect for larger retail stores, this involves aligning the racks in simple straight lines to create a constant flow of traffic up and down the aisles.
Diagonal floor plan – suited to smaller shops, this arrangement enhances the feeling of open space and creates a smooth flow of traffic through the entire store. It also effectively allows retailers to keep a close eye on both their merchandise and the customers.
Mixed floor plan – this design uses a combination of the best features from the above floor plans to facilitate a smooth traffic flow from aisles to walls.
A further tip when it comes to shop design is to ensure aisle space is wide enough for customers to easily move about and browse – consumers having to squeeze past other people uncomfortably is a sure way to turn off their desire to shop.
Effective Product Placement
Another important layout strategy to get right is product displays and placement of register sales points. Path Intelligence suggests the following:
Place the products which have the biggest profit margins in areas of the highest traffic flow to build appeal.
Products in high demand should be displayed in areas of weak traffic flow to encourage movement throughout the store.
The most appealingly affordable products should go in the store front to tempt pedestrian shoppers into entering the establishment rather than being scared off by pricey items.
In addition, registers manned by sales staff are best placed either on the side or centre of a shop so that customers can always see them and feel reassured by their friendly presence.
Welcoming Ambience
A final need-to-know tip advises Path Intelligence is that retailers take store lighting seriously – often overlooked in shopping outlets, lighting can powerfully impact buying appeal. A warm, inviting ambience will psychologically encourage people to come in and have a look around, plus strategically placed spotlights can be used to effectively highlight best-selling products.