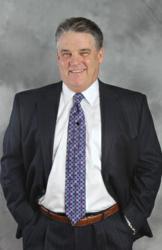 We believe that if a company is the right fit for our firm we can absolutely help them transform their entire organization into a sales and marketing machine that delivers EXACTLY the desired results
Lone Tree, CO (PRWEB) June 25, 2013
Sales training experts Sandler Training in Lone Tree Colorado are now proud to offer an expanded suite of services for successfully partnering with firms of all sizes that are committed to growing business at a rate that greatly exceeds previous levels.
Sandler Training is perhaps best known for being the worldwide leader in sales training but local Sandler Training Center operators SalesGrowth MD, Inc. in Lone Tree Colorado have expanded their ability to partner at all levels with customers to ensure predictable business growth.
Leveraging expanded benchmarking and assessment tools to establish baseline capability is typically the first of four steps now available when working with Sandler Training. Training is certainly a component but the new collection of consulting services, coaching services, and reinforcement programs round out a holistic approach to a successful partnership.
"With over 220 locations around the globe we are well known for our training skill particularly in the sales training and leadership training space," says Sandler Training CEO Chuck Terry. "What many organizations don't know about our firm is that we can partner with companies that are disappointed with sales growth or other similar challenges and literally guarantee results by tapping deeper into our rich resource capability."
"We believe that if a company is the right fit for our firm we can absolutely help them transform their entire organization into a sales and marketing machine that delivers exactly the desired results," says Mr. Terry.
Chuck Terry is the President and CEO of Sandler Training and SalesGrowth MD, Inc. in Lone Tree Colorado. Sandler Training provides world class sales training, consulting, hiring assessments, and other services to a wide range of business clients.
Mr. Terry and Sandler Training can be reached at the Training Center in Lone Tree at 9233 Park Meadows Drive. The phone number is 303-734-7161 or they may be contacted on the web at http://www.salesgrowthmd.sandler.com.