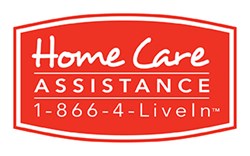 Our Dementia Therapeutics Method gives caregivers the training and tools to keep our clients mentally engaged for a better quality of life
Kentfield, CA (PRWEB) June 24, 2013
Home Care Assistance, North America's leading provider of in-home care for seniors, is pleased to announce the grand opening of its new Dementia Care Center in Kentfield, California. The Grand Opening Event, which will be held Thursday, June 27th at 5 pm, will include a tour of the dementia resource center, professional networking and a special presentation on dementia care by Dr. Samuel Gontkovsky, PsyD, Executive Director of Research and Development for Home Care Assistance. Dr. Gontkovsky will discuss Alzheimer's and other forms of dementia, current treatments for dementia and our proprietary Dementia Therapeutics MethodTM training for caregivers. Guests will enjoy brain-healthy samples from Home Care Assistance's Comfort Foods Cookbook and assorted beverages, including wine.
"I am excited to discuss what makes Home Care Assistance unique in the home care industry and I am confident this new location will be a great resource for members of the Marin community," said Francie Bedinger, Client Care Manager of Home Care Assistance-Kentfield. "Our Dementia Therapeutics MethodTM gives caregivers the training and tools to keep our clients mentally engaged for a better quality of life. The DTM not only sets us apart from other home care agencies, but it also provides clients with another level of specialized care."
The Dementia Therapeutics Method™ is a new activity-based training program developed for older adults with mild cognitive impairment, as well as those with moderate to severe dementia. Caregivers are trained to administer activities that are designed to help delay the onset of new symptoms and slow the progression of existing symptoms. The Dementia Therapeutics Method™ training program presently consists of more than 20 activities targeting various cognitive and non-cognitive domains. Activities are based on scientific research and are consistent with the landmark National Institutes of Health 2010 report, which suggested that cognitive stimulation is associated with slower cognitive decline in Alzheimer's disease.
Home Care Assistance-Kentfield's Staffing Manager, Maria Mann, accepts approximately one out of every 25 caregiver applicants. Background checks, reference checks and work authorization are all completed along with the proprietary Caregiver Personality Screening. The screening is used to verify applicants' suitability for the caregiving career by assessing traits such as honesty, kindness and conscientiousness. Ms. Mann approaches each client as if he or she were her own parent and spends time matching the client with the best skilled caregiver for his or her needs and personality. She also makes sure every new caregiver employee receives our comprehensive Dementia Therapeutics Method™ training.
Home Care Assistance provides hourly and live-in services to seniors, allowing them to remain safely in their homes. Having an experienced and professional caregiver in the home of the client also provides family members respite and peace of mind. Caregivers utilize a holistic approach to aging, encouraging independence and engaging clients in physical and social activities, in addition to assisting with meal preparation, personal hygiene, bathing, medication reminders, transportation and more. Caregivers also perform cognitive activities one-to-one with clients by using tools and skills from our Dementia Therapeutics Method™.
Home Care Assistance-Kentfield serves all of Marin County! Call 415-532-8626 or visit http://www.HomeCareAssistance.com to learn more about the company's superior in-home care services.
ABOUT HOME CARE ASSISTANCE
Home Care Assistance is the leading provider of home care for seniors across the United States and Canada. Our mission is to change the way the world ages. We provide older adults with quality care that enables them to live happier, healthier lives at home. Our services are distinguished by the caliber of our caregivers, the responsiveness of our staff and our expertise in Live-In care. We embrace a positive, balanced approach to aging centered on the evolving needs of older adults. A 2013 Franchise500® Company, Home Care Assistance has received numerous industry awards including Entrepreneur's Fastest-Growing Franchises and Franchise Business Review's Top 50. For more information about Home Care Assistance, our services and franchise opportunities, visit homecareassistance.com or franchise.homecareassistance.com.