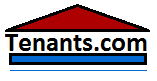 Give us your funny stories, horror stories, sad stories, complaints or comments that we can share with other tenants
Austin TX (PRWEB) June 26, 2013
The stated goal of Tenants.com is to provide information that will help tenants and landlords resolve common and sometimes unique issues. Ryan Wiggins, CEO, states that "Too often tenant-landlord issues end up in court. That often hurts both parties, with the landlord out of rental income, the tenant out of a home, and both of them out of money to pay legal fees." Mr. Wiggins and the co-founders of Tenants.com have over 20 years experience in such issues, and also rely upon a large base of industry experts and other resources.
With the knowledge that an issue that starts small often grows into an irreconcilable battle, this unique website wants visitors to find a solution from other tenants that have gone through the same thing. Additionally, there are areas to help tenants with questions regarding tenant rental insurance, finding a roommate, property repairs, and legal questions.
Additionally, the Tenants.com site provides an apartment and rental home search. Using this resource, prospective tenants can search using defined criteria, plus they can also find nearby shopping, employment, schools, and areas of interest that near a given location.
There is also help for the landlord to foster a better relationship with their tenants. If a landlord is understanding of the needs of their renter, and provides a clear understanding of the tenant responsibilities, many times those issues can be resolved easily. To address those needs, the Tenants.com website provides landlording books, DVD instruction videos, tenant screening information, legal assistance, and a forum for landlord interaction.
By providing real help to tenants and landlords, Tenants.com plans to become the 'go to' resource for rental issues. The site is rapidly expanding and will be providing instructional videos and additional articles and insights to supply the most beneficial experience and informative answers for visitors.
About Tenants.com
Tenants.com was founded in November of 2012, and has quickly expanded since then. Starting with an acquisition of this top level valuable domain name, Tenants.com has set a goal to become the number one site for tenants and landlords to look to for information.