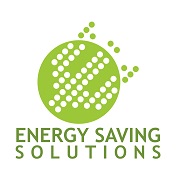 "With our soon-to-be launched Forever LED Light, we're expecting our business to expand exponentially."
Miami, Fla. (PRWEB) June 25, 2013
Energy Saving Solutions USA' s Founder & CEO Peter Stein announced today the addition of four new employees in the sales and communications departments.
Allan Zinkofsky was named Director of Business Development for the three-year-old company that designs, manufactures and sells LED lighting to commercial properties at zero upfront cost.
Zinkofsky, a Fort Lauderdale-area resident, brings 30 years of sales, marketing and business development experience from a wide variety of corporations.
Jeff Schneider and Joseph Rosen were also added to the Business Development department to support Zinkofsky's efforts.
A Coconut Creek resident, Schneider has accumulated 22 years of sales and sales management experience to date, while Rosen, a Miami native, has been a financial investor and sales force manager since graduating from Florida Gulf Coast University.
Chris Dirato, who hails from New Jersey, was appointed to the Director of Communications position. After totaling more than 30 years of public relations experience in both the corporate and agency worlds, he will oversee all external and internal communications for Energy Saving Solutions USA.
"We feel these gentlemen will be extremely critical and valuable as Energy Saving Solutions continues to grow," said Stein. "With our soon-to-be launched Forever LED light, we're expecting our business to expand exponentially. As a result, we will need to be in the eyes and ears of so many different people including prospective dealers, customers and the media."
The Forever LED Light will be the first LED light offered with a lifetime guarantee ™ and will be exclusively administered by McCusker & Company and backed by Service USA, which are world class warranty and service providers out of Dallas. McCusker & Company and Service USA are true leaders in developing innovative solutions for warranty administration and support services worldwide.
About Energy Saving Solutions:
Energy Saving Solutions USA – the creators of the LED with a lifetime guarantee ™ – provides businesses, government agencies, schools and non-profit organizations energy-efficient LED and induction lighting technology that is designed to save money and help reduce the environmental impact by reducing carbon emissions. The Miami, Fla.-based company also offers organizations the Forever Green Savings Program ™ which allows for a conversion to LEDs with no up-front costs; payments are based on a portion of their electrical savings.
###