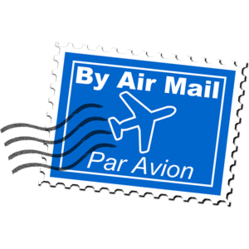 The new policy is being implemented in order to "ensure that [CPC] maintains the confidence of our customers through a secure mail stream, a safe work environment for all employees, and a quality workforce."
(PRWEB) June 25, 2013
According to the Canadian Union of Postal Workers (CUPW), the Canada Post Corporation, known more simply as Canada Post or CPC, announced in March of this year that they were looking to implement a new employee screening practice. This practice would involve Canada Post security screening all current employees every 10 years and would give CPC the flexibility to change the frequency of such screening to any time frame they would like. According to CPC, the new policy is being implemented in order to "ensure that [CPC] maintains the confidence of our customers through a secure mail stream, a safe work environment for all employees, and a quality workforce."
Canada Post is the country's primary postal operator. The corporation has over 71,000 employees. What the new policy means for these employees is that they will be required to sign a consent form providing CPC with permission to security screen them. If an employee refuses to sign, CPC will undergo progressive discipline, up to termination. If the security screen turns up a criminal record, the employee must be fingerprinted and interviewed. The General Manager of Security and Investigation then decides if the employee has "reliability status". If the General Manager has doubts about an employee's reliability status, that employee will be terminated from their employment.
These kinds of mid-employment criminal record checks can affect pay, promotions, and the future of an employee. To secure their employment with Canada Post, these non-bondable employees must apply for a Record Suspension from a company like Pardon Services Canada to clear their criminal record from the Canadian Police Information Centre database.
The Canadian Union of Postal Workers is opposed to CPC's new policy. Their concern is that, by trying to gain access to personal and private information of its members, Canada Post is violating the urban collective agreement. Canada Post was scheduled to start implementing its new policy on April 29th, 2013 in Prince Edward Island. However, CUPW filed a cease-and-desist order against CPC and the arbitrator ruled in favour of the union, stating that the new policy was prejudiced and could cause damage to CUPW's members. The implementation of the new policy has been delayed and a merits hearing was set to take place this month.
Pardon Services Canada urges anyone with a criminal record to take the necessary steps and have it sealed before they find themselves subject to an employee background check, similar to that being put forth by Canada Post.
Pardon Services Canada is an industry leader in the business of helping Canadians overcome the obstacles of a criminal record. Since 1989, PSC has successfully assisted over 100,000 Canadians exercise their lawful rights under the Criminal Records Act of Canada and the Immigration and Nationality Act of the United States.