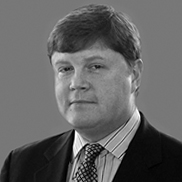 New York, NY (PRWEB) June 25, 2013
On the first day of the 8th Annual U.S. Taxation of Intellectual Property Conference, Cherry Bekaert LLP's ("the Firm") Victor Miesel and Kash Mansori hosted the course titled "Valuation of Intellectual Property & Intangible Assets".
Held in New York City by Bloomberg BNA, the two-day event served as continuing education and training for tax professionals. Attendees received live group instruction with tax planning strategies and opportunities to use intellectual property intangible assets, as well as understand the importance of intellectual property-related tax issues. In return, attendees had the opportunity to earn up to 16 CPE/CLE credits.
Miesel and Mansori's course discussed:

Valuation Principles and Techniques
Market and Cost Approaches
Income Forecast Approach
Valuation in Relation to Migrating or Transferring Intellectual Properties Abroad
Tax and Accounting Issues in Relation to Intellectual Properties Valuation
Valuation of Intellectual Properties in Relation to M&A and Business Combinations
As Cherry Bekaert's National Leader & Chief Economist for the Transfer Pricing Services group, Miesel's experience includes 25 years of transfer pricing and business economics consulting earned in Big Four accountancy and economist-based specialty firms. He also contributes to multiple publications like BNA Portfolio Series, BNA International, International Tax Journal, and more.
Mansori is a Senior Economist and Manager in the Firm's Transfer Pricing Practice. With 15 years of experience working as an economist, his expertise is frequently called upon by continuing education programs. Mansori often presents on transfer pricing and valuation methods, regulatory developments and current best practices. Like Miesel, Mansori has also been featured in various publications.
About Cherry Bekaert LLP
As a nationally recognized, growth-oriented firm, Cherry Bekaert has the resources to take your business as far as you want to go. The Firm's industry specialists already know your marketplace, so they can help you make the most of emerging opportunities while minimizing compliance headaches. With their down-to-earth style and wealth of practical advice, you will find Cherry Bekaert an indispensable part of your team.
Ranked among the largest accounting firms in the country, Cherry Bekaert specializes in offering solutions that impact their clients' ability to grow. For more than 65 years, global corporations, private businesses, government entities, nonprofits, emerging firms and successful individuals have relied on Cherry Bekaert to guide them forward as their growth partner. http://www.cbh.com.