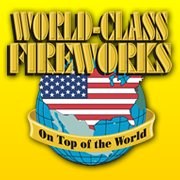 Pittsburg, Kans. (PRWEB) June 24, 2013
Jake's Fireworks announces its partnership with the Folds of Honor Foundation for this Fourth of July Season. Folds of Honor provides educational scholarships to the children and spouses of military service men and women killed or disabled while serving our great nation. As of January 2012, more than one million dependents have been affected by the wars in Iraq and Afghanistan. Of these, 85 percent do not qualify for federal scholarship assistance. Jake's Fireworks created a "Folds of Honor Firework" which is being sold at all 250 locations in six states. For each Folds of Honor firework sold ($30 retail), $10 will be donated to Folds of Honor Foundation.
"We intend to make this a huge success in order to honor those who gave their all so that we may celebrate our freedom. Jake's Fireworks is a true American success story and a family business. We want to help the military families that have sacrificed so much."— Michael Marietta, CEO.
"We're thrilled to have Jake's Fireworks on board as a partner," said Major Dan Rooney, founder of Folds of Honor. "By purchasing Folds of Honor fireworks and celebrating our country's Independence Day, we can simultaneously celebrate the military men and women that make our freedom possible."
Jake's Fireworks goal is to raise $250,000 for Folds of Honor through the sale of the special firework. For a list of all Jake's Fireworks locations and their hours of operation, go to jakesfireworks.com.
About Jake's Fireworks:
Jake's Fireworks recently opened its new world headquarters in Pittsburg, Kansas, where Grandma Helen Marietta started the company 75 years ago with a fireworks stand on the side of her country store. The new 500,000 square foot, state-of-the-art facility allows Jake's to carry more inventories and have a central distribution point to serve its many outlets across the Midwest. One of Jake's proprietary fireworks is Excalibur, the #1 selling artillery shell firework of all time.
About Folds of Honor:
The Folds of Honor Foundation is rallying a nation to ensure no family is left behind in the fight to preserve American freedom. Through scholarships and other assistance, they give back to the spouses and children of soldiers killed or disabled in service to our country. FOH provides healing, hope and an opportunity for dreams to be realized...with the support of people like you. FOH feels this is the duty as citizens of the greatest country in the world.
Website: http://www.jakesfireworks.com
Media Contact:
Butler Burdine
504-710-4001