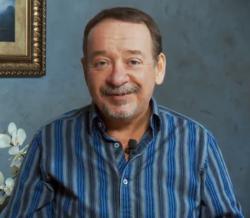 Time to change the game and burn the bridge on princess conditioning.
San Francisco, CA (PRWEB) June 24, 2013
"These days everyone is asking what is wrong with men," says hypnosis expert Mark Cunningham. "So I have decided to do something about it."
Cunningham has created a new seminar to teach men how to tap into their natural primal maleness, using the same hypnotic 'mental training' methods he uses to help people when he does clinical sessions.
The seminar is called Primal Masculinity In A Princess World and is being offered through his new Renegade Hypnotist Project.
"I'll be showing the attendees how to change their beliefs, behaviors & emotions so they can burn the bridges on princess conditioning," says Cunningham, "These men will know what it means and how it feels to be masculine in this modern world."
According to Cunningham, modern culture has been trying to engineer out of men that which is hard wired. Every guy starts out an alpha male, and something happens to him.
The end result is you end up with a lot of unhappy women, unhappy men and a lot of businesses that make money off of neuroses.
"As a clinical hypnotist, I saw unhappy women with neuroses almost every day," says Cunningham. "It's time to change the game, so I created this new seminar."
The first Primal Masculinity seminar will be held in Bangkok this November and already has 30 men from 8 different countries registered.
"We have a secret weapon 'trance', the best learning environment ever discovered!" says Cunningham with a grin, "And we will use it in unapproved ways."
For more information about the new seminar or to schedule an interview, call 419-882-8543.
#####
Mark Cunningham is the founder of RenegadeHypnotist.com. He is also a hypnosis expert with more than 30,000 hours of Clinical Hypnosis under his belt. In addition, Cunningham is the CEO of Trucor, Inc. and a renowned hypnosis trainer with students in 35 countries. Learn more at http://renegadehypnotist.com/preview-01/.