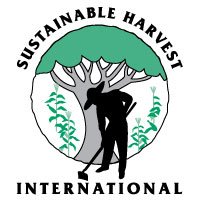 (PRWEB) June 25, 2013
Join SHI as they celebrate 16 years of helping Central American communities with sustainable farming. SHI will be holding a summer fundraising event entitled Families, Food and Forests: Celebrating Sustainability. The event will be held on Saturday, July 20, 2013 at the College of the Atlantic in Bar Harbor, Maine at 5:30 p.m. The evening includes a special introduction from SHI Founder and President, Florence Reed, introduction of the film by host and Emmy award winner Patrick McMillan, premiere of the Emmy nominated film, Belize, Central America's Last Best Chance, music by Lady Zen, and a fundraising cocktail party.
Florence Reed, winner of the Sargent Shriver Award for Distinguished Humanitarian Service from the National Peace Corps Association and Founder and President of Sustainable Harvest International, will kick off the event with a speech highlighting SHI's devotion to sustainable farming education in Central America as a means to end poverty and deforestation.
As a highlight of the event, special guest, Patrick McMillan, will introduce the Emmy nominated film he hosted entitled, Belize, Central America's Last Best Chance. The episode will air on PBS this year and be shown at this event. The film focuses on how SHI's work in Belize is preserving the winter habitat of migratory birds from Maine and elsewhere. Patrick won the Emmy award in 2013 for excellence as on-camera talent. He hosts the 30-minute Clemson University nature series, Expeditions with Patrick McMillan, which is produced at Clemson University and airs on PBS across the United States.
Lady Zen, who won the 2011 Portland music award for Best Jazz Act, will provide music during the event. She is a classically trained opera singer who now writes and is lead vocalist for her jazz band, Liquid Blue. Recently, she was commissioned by the Maine Center for Creativity for an inaugural gala honoring Glenn Close and David Shaw in Portland, Maine.
The evening will conclude with a cocktail party where guests will have the opportunity to learn about and donate to SHI's programs.
Renee Johnson, Executive Director says, "It was an honor for Patrick McMillan to feature SHI's important environmental work in his Emmy-nominated 'Expeditions' episode, 'Belize, Central America's Last Best Chance,' and we are equally thrilled to host him for the Maine premiere. We hope that our friends and neighbors will join us at COA to get a sneak peak of the PBS-episode and learn how our local non-profit is making a global impact."
In Central America, the devastating cycle of slash-and-burn farming does not allow families to meet their basic nutritional needs. SHI has worked with families in rural farming communities in Belize, Honduras, Nicaragua and Panama since 1997. Local field trainers work together with families, individuals and communities to preserve our planet's tropical forests while overcoming poverty. SHI's five-phase approach lasts three to five years, is innovative, hands-on and long-term.
Reservations recommended, contact Sarah Clemens by email at sarah.c(at)sustainableharvest(dot)org or call 207-669-8254.