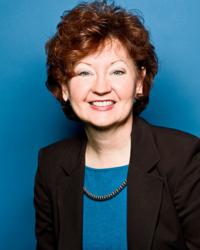 450-550 billion dollars a year in lost productivity and sales from lack of worker engagement… employee engagement is a critical business issue.
Bloomington, MN (PRWEB) June 26, 2013
Gallup recently released their 2013 State of the American Workplace Report which showed Minnesota at the bottom of the list for worker engagement. As a Minnesota based executive coaching and career transition firm, CPI Twin Cities' VP of Talent Management, Debra Magnuson, took to the airwaves to discuss this issue.
Traditionally, Minnesota ranks well on lists regarding employment in the state, having a low unemployment rate and highly educated citizens. For engaged-workers they scored a 26%, the lowest ranked state in the union. This statistic sparked interest and concern from the community, fueling the need for a career expert to discuss the issue and provide insight and reason for the negative reflection of the Minnesotan workforce.
Magnuson, an expert outplacement coach, leadership development facilitator and talent management consultant, was asked to appear on the Minneapolis/St. Paul NBC affiliate, Kare11. During this interview she addressed the Gallup results and discussed several factors as to why Minnesotans are feeling more disinterested and unhappy in their careers. She discusses the reasons behind this statistic, which could include higher expectations of their employers and comfort in knowing there are other jobs available due to the states low unemployment rates.
Along this same topic, Magnuson was interviewed on a local radio program, the John Hines Show on WCCO 830. During this interview she discusses the importance of employee engagement and the revenue that can be created or lost due to workers happiness or lack thereof. "450-550 billion dollars a year in lost productivity and sales from lack of worker engagement… employee engagement is a critical business issue," states Magnuson.
"We feel like we are underappreciated. We feel like we're overworked. And we feel like we're overstressed," said Magnuson. As a solution, she suggested that companies choose natural leaders for their management positions, rather than rewarding people with a promotion. Managers should be engaging with their staff on a regular basis regarding the company's mission as well as what the worker wants and needs. Employer/employee conversations that bring greater alignment between individual and organizational objectives help create a happy and productive workplace. Study after study suggests the significance of the manager in the engagement formula should not be underestimated.
Magnuson knows that the end results do circle back to the workers themselves. She suggests that employees define what they would like their personal and professional careers to be, create goals, and work to achieve them. Network, apply for qualified jobs, keep resumes updated and maintain a clear set of options and goals for a career. At the end of the day, it is the employee's life, no one else's.
About CPI Twin Cities:
CPI Twin Cities is a firm of executive coaches, leadership development experts, and career consultants with deep expertise in creating and delivering powerful and customized solutions that lead to sustainable results. In 2006, the business was purchased from Personnel Decisions International (PDI) and today is a privately held company, owned and led by Patricia Berg, and a team of highly qualified executive coaches and career consultants in Bloomington, Minnesota.