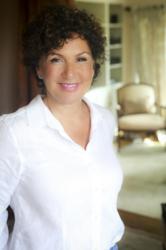 Unless you know how to stand out for all of the right reasons, you're often relegated to being the best kept secret in your marketplace.
Boston, MA (PRWEB) June 25, 2013
PR Expert Robin Samora, the principal and founder of Boston-based PR Firm Robin Samora Inc., has crafted a new article that identifies the 7 principles that experts, entrepreneurs, authors and other business professionals can align themselves with to get noticed in a competitive marketplace – and surge ahead of the competition.
"I've worked closely with numerous business professionals over the years, and most of them have a compelling and worthwhile story to share," commented Robin Samora, who regularly writes about public relations, communications, branding and other business topics on her firm's blog at http://www.robinsamorainc.com/category/pr-blog/. "However, unless they know how to stand out for all of the right reasons, they're often relegated to being the best kept secret in their marketplace. My latest article helps them avoid that distinction, and elevates them above the crowd, which is where they deserve to be."
According to Samora, experts, entrepreneurs, authors and other business professionals who want to stand out should align their efforts with these 7 principles:
1. Be True to Oneself: Clients and prospects recognize when someone is putting on an act – it makes them feel uncomfortable and uneasy. Attracting the right people and avoiding the wrong ones begins with staying true to oneself.
2. Stop the Negative Thinking: It's critical to stay focused on what one does well vs. dwelling on lack, flaws and repetitive negative thinking. Optimism is a choice that can quickly become a self-fulfilling prophecy.
3. Always "be" the Brand: Be ready to initiate conversations that might lead to new business, and remember that you're always representing the brand.
4. Spread Joy: A positive attitude makes people feel good, which leads to more business, better clients, and most importantly: more joy in a world that often desperately needs it.
5. Project the Right Image: Use a professional photo across all marketing materials and in all of your social media profiles.
6. Be Your Best Advocate: People don't buy advice, products or services. They buy solutions to their problems. Be aware of what problem(s) you solve, and then promote this in the context of helping people.
7. Be the Center of Influence: Stay up-to-date on industry trends, and stay connected with people worthy of admiration and esteem.
Added Samora: "Ultimately, the thread that connects all of these strategies is one thing: passion. Love for what you do – and delegate the rest. When you do this, your creative force will empower you to work wonders, and you'll take your career to a whole new level…and your bank account will soon follow."
The complete version of Samora's new article "7 Principles to Help You Stand Out in the Marketplace," which includes an expanded discussion of each of the above-noted tips, is available at: http://www.robinsamorainc.com/2013/06/7-principles-to-help-you-stand-out-in-the-marketplace/
For more information or media inquiries, contact Robin Samora at 617-921-3448 or Robin(at)RobinSamoraInc(dot)com.
About Robin Samora Inc.
Telling a story is personal. Sharing it is an art. Technology makes it global. Robin Samora Inc., a Boston based PR, branding and promotions firm blends all three to take its clients' businesses and brands to the next level. With clients like Comcast, WBZ-TV and Blue Man Group, and a roster of authors, entrepreneurs and experts nationwide, the firm prides itself on being a "Promotional GPS" that takes its clients' brands where they want to go to be seen, heard, engaged and remembered. With over two decades of experience, the firm is as comfortable on major media highways as it is on out-of-the-way niche back roads.
Learn more at http://www.RobinSamoraInc.com.