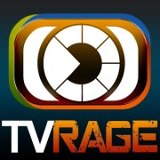 (PRWEB) June 24, 2013
TVRage today shines its spotlight on an exclusive conversation between senior writer Adam Langton and actor Daniel Gillies. Gillies portrays fan-favorite character Elijah on the hit CW series 'The Vampire Diaries', and will soon play the role on this fall's spin-off series 'The Originals'. He can also be seen on the Canadian drama 'Saving Hope'. In the interview Gillies discusses his career so far, what he adds to his character that isn't already on the page, what's next for Elijah on 'The Originals' and more.
Here is an excerpt from the interview:
AL: Another question about Elijah: as you mentioned, he does have this weight to him. Sometimes he can be described as very calm and collected... and sometimes he's pushed out of that. I Klaus and Elijahwas curious, since you're the only person who knows the answer: do you see Elijah as a calm person that gets pushed too far, or is there always a chaos within him that he's keeping under control?
DG: That's sort of interesting. I think that being a brother to Klaus, there has to be a chaos that he's always trying to wrangle control of. That's the short answer to that question. Over the years it always confused me when I would see people playing immortal spirits or people who have been around for over a couple of hundred years, it would confuse me when I would see their behaviour being erratic, tempestuous or precarious. Why wouldn't they have learned a thing or two? And I understand that it's part of the beauty of the folklore of the vampire: when you're looking at Lestat [from Anne Rice novels] who has been around for 200 years but in regards to maturity he's still in his infancy. But I think that part of the intrinsic lore of the vampire is that we are who we are and you can't escape, really. Stephan is Stephan, Klaus is Klaus, Elijah is Elijah. They're inherently who they are. But I guess the one thing that always baffled me was, over time, why wouldn't you acquire sort of a degree of power, or gravity, or at least an understanding.
To read the rest of Daniel's in-depth response, and the remainder of the interview, click here.