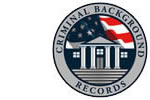 A background check may have found issues with the individual in question in Arizona and with that information in-hand the hiring manager may have made a different decision.
Waltham, MA (PRWEB) June 27, 2013
Background screening is an important tool utilized by Human Resources Departments, hiring managers, and business owners to assist in verifying and quantifying a potential employee's skill-sets, ability, and character as required for a given position. While a criminal background check alone may not prevent malfeasant or malicious behavior by an individual, the information provided will allow decision makers to make a well-informed choice, certainly one more informed than hiring without a background check. Failure to conduct a thorough background check may open business to liability, loss of revenue, and/or loss of reputation.
As reported on AZCentral.com (April 23, 2013) an alleged rapist may have not have been background checked as completely as one might desired.
The complaints stem from police reports in which two hotel guests alleged the clerk used a master key to enter their rooms and rape them. Mesa police in December recommended filing sexual assault charges against the 40-year-old registered offender. However, investigators did not arrest the man at the time of either alleged assault, citing a lack of probable cause. http://www.azcentral.com/community/mesa/articles/20130423mesa-hotel-sex-assaults-lawsuit.html
The article also states clearly: "According to police records, there is no indication that the hotels conducted background checks on the individual when he applied."
In a commentary posted to HotelNewsNow.com (May 24, 2013), a columnist suggests that there may have been some hesitancy on the part of the hotels to conduct background checks due to recent changes in laws governing the background screening industry.
As most HR directors at hotels know, you must be careful when conducting background checks and in providing references for past employees. Lawsuits challenging criminal background checks have been on the rise for several years. They stem from a statement made by the Equal Employment Opportunity Commission that "an absolute bar to employment based on the mere fact that an individual has a conviction record is unlawful under Title VII." http://www.hotelnewsnow.com/Articles.aspx/10549/Failure-to-background-checks-bad-for-business
Interpretations of recent laws and guidelines have made the use of background screening as a tool for pre-employment vetting somewhat confusing.
Adam Almeida, President and CEO of CriminalBackgroundRecords.com states: "Anyone that comes in contact with the public should be fully vetted prior to employment. A thorough background check can greatly assist HR Departments and/or hiring managers in making a solid, fact-based decision. New laws, such as "Ban-the-Box" or EEOC Guidelines, both of which govern the use of criminal records for hiring purposes, can be challenging. Bad or negligent hires may lead to lawsuits, ones that might be avoided."
Almeida continues: "Whether it is a hotel or other retail business, background screening is an effective tool in limiting risk specific to new employees. Not only does a background check protect the business but it also protects employees already in place."
Creating a safe work environment is another component of background screening. Ultimately background checks are about risk management and, potentially, risk avoidance.
Almeida concludes: "A background check may have found issues with the individual in question in Arizona and with that information in-hand the hiring manager may have made a different decision."
In conclusion the best course of action a company could take is to conduct background checks on all new hires and work with a third-party background screening company. Not only would a third-party screener understand the laws and regulations governing background screening specific to a company's location, they would be able to guide a company to what reports could be used and in what manner. Risk avoidance is the ultimate goal of background checks and working with a company that is current and compliant with all governance is the best practice for all HR Departments.
CriminalBackgroundRecords.com is a third-party background screening company that can provide all hiring managers and HR departments with current and up-to-date information on the laws and regulations that govern the use of public records for pre-employment vetting purposes. They can also supply the proper background reports needed in making well informed decisions.