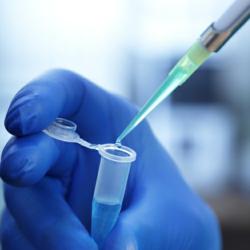 (PRWEB) June 26, 2013
Angelina Jolie recently shocked the world when she revealed that she underwent a preventive double mastectomy after she tested positive for the faulty BRCA1 gene. Not only did this disclosure stun the world, but it was also viewed as a 'brave' and 'courageous' act, reminding the public that that even the most glamorized celebrities are vulnerable to cancer; the same disease that takes the lives of millions of women every year. Tellwut's community of online survey panelists were supportive of this decision at 47%, with support from women only being slightly higher at 50%. 37% overall were undecided with just 16% feeling that this was a wrong decision.
Interested in gathering more information about panel member's views and opinions regarding gene testing, market research company Tellwut conducted a survey about this health issue. According to the results, 42% of participants were familiar with the faulty BRCA1 gene. When asked whether participants knew of someone that had cancer due to the BRCA1 gene mutation, 12% of participants indicated that they knew someone with the gene. Although results indicate that the mutation gene has not touched too many participants, Jolie's goal is that her story will open up a dialogue and encourage women to get tested for faulty genes, such as, the BRCA1 mutation gene. When asked whether panel members had ever considered having genetic testing done, the results indicated that only 16% of participants had considered genetic testing while 58% had not.
The lack of concern regarding genetic testing may be attributed to the fact that testing is very expensive, inaccessible and may result in denial of insurance for the person tested or their children. The BRCA1 test costs around $300 to $3,000 depending on the depth of the test according to breastcancer.org and is generally only covered under insurance for those who have a pre-existing family history of cancer such as breast cancer. According to the online survey results, the top reasons people choose not to have genetic testing performed were due to limited finances, no family background with cancer and poor insurance coverage. This correlates with a comment made by one Tellwut panel member who stated, "If you have the cash or the insurance it will be no problem to get the tests and decide to have the surgery and the reconstructive surgery. Angelina has the money to have everything necessary to ensure her health...most people do not!"
With most panelists in favor of her action, credit must go to Angelina Jolie for bravely disclosing her health issues to the public, for educating women about the BRCA1 gene and for being an advocate to women around the world. Education brings change and the ability to ensure better testing where warranted.
About Tellwut®
Tellwut is a North American community of individuals dedicated to expressing their opinions through online surveys based upon a wide variety of topics in exchange for rewards and the Tellwut community experience. The Tellwut community and proprietary survey and reward software application provide a platform for organizations to send surveys to their stakeholders or to crowdsource and conduct online market research through the use of the Tellwut survey platform and the Tellwut Community; thus allowing businesses a clearer understanding and insight into their products or services, customer attitudes and potential business opportunities.