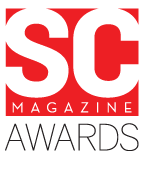 "Today's attacks don't discriminate by industry or company size; every organization is a possible target," says Illena Armstrong, VP, editorial of SC Magazine.
New York (PRWEB) June 25, 2013
The SC Awards U.S., honoring the achievements of companies and information security professionals striving to safeguard businesses, their customers and critical data, is accepting nominations for its 17th annual presentation and gala, the SC Awards U.S. 2014. The deadline for submissions, Sept. 6, is just two short months away. Winners will be revealed at the SC Awards U.S. Gala held in San Francisco on Feb. 25, 2014.
Each year, SC Magazine honors the achievements of the security professionals in the field, the innovations happening in the vendor and service provider communities, and the fervent work of government, commercial and nonprofit organizations.
SC Awards Categories
Security professionals can enter a multitude of award categories organized in three groups: Reader Trust Awards, Excellence Awards and Professional Awards. Entries are chosen by security peers and a panel of industry experts. In addition, entrants have a chance to be selected by the SC Magazine editorial team as part of the short list of contenders for the prestigious Editor's Choice Award. This honor pays homage to those individuals or entities that are making a positive impact on the industry as a whole.
Each year, SC Magazine reviews and adjusts the categories to best reflect this ever-evolving industry. Two new categories this year include Best Advanced Persistent Threat (APT) Protection and Best Risk/Policy Management Solution. In addition to the introduction of these new categories, the categories of Best Enterprise Firewall, Best Intrusion Detection System/Intrusion Prevention System Product, Best IPsec/SSL VPN and Best Anti-Malware Gateway have been integrated into the Best Unified Threat Management (UTM) Security Solution category. To see a full list of categories online, please access the 2014 SC Awards U.S. entry kit.
"Today's attacks don't discriminate by industry or company size; every organization is a possible target," says Illena Armstrong, VP, editorial of SC Magazine. "Now more than ever, enterprise network threats are global, and the solutions and strategies to defend against these attacks are continuously evolving. We look forward to recognizing the leading solutions and practitioners working to improve security and protect organizations worldwide."
Nominations may be submitted through the SC Magazine website at http://awards.scmagazine.com/entering. Submissions are open until Friday, Sept. 6, 2013.
Nominations don't have to be completed all at once. Begin your nomination now, save it, and come back later to complete it, if necessary. The late entry deadline for the awards is Sept. 13, 2013. Finalists will be announced in the January 2014 issue of SC Magazine (http://www.scmagazine.com) and honored at the SC Awards U.S. 2014 Gala to be held on Feb. 25, 2014 in San Francisco.
Throughout the selection process, the finalists provide valuable insight on some of the biggest security challenges facing organizations. Finalists will provide further vision and perspectives in the magazine, on the SC Awards blog, and via tweets from the SC Award finalists. Security professionals also can stay current on other relevant IT security news and breaking stories on the SC Magazine website and Twitter feed.
About SC Magazine
SC Magazine provides IT security professionals with in-depth and unbiased information through timely news, comprehensive analysis, cutting-edge features, contributions from thought leaders and the best, most extensive collection of product reviews of security tools and services. By offering a consolidated view of IT security through independent product tests and well-researched editorial content that provides the contextual backdrop for how IT security tools and services address larger demands put on businesses today, SC Magazine enables IT security pros to make the right security decisions for their companies. In addition to the monthly print publication; a vibrant website updated frequently with breaking news, and opinions from market leaders; frequent special Spotlight editions that focus on a particular topic; the brand's portfolio includes live events, including SC Congress conference and expos in New York, Toronto and Chicago; and the SC Awards (held in San Francisco); virtual events, such as eSymposiums, eConferences and webinars; as well as SC MarketScope and SC Magazine Newswire. SC Magazine is the recipient of nearly 30 industry awards, including being named "Magazine of the Year" in 2010 by the American Society of Business Press Editors (ASBPE).
Fan us on Facebook: http://www.facebook.com/SCMag
Follow us on Twitter: http://twitter.com/scmagazine
Nominations and event information:
Maggie Keller, associate events manager, SC Magazine
Phone: 646-638-6041
Email: maggie.keller(at)haymarketmedia(dot)com