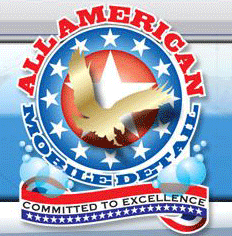 San Diego, CA (PRWEB) June 26, 2013
Located in Orange County, All American Detail provides the ultimate mobile car and auto detailing experience for Southern California."We come to your home or office with our mobile unit that is fully equipped with everything from its own water supply and power, to tools and top of the line eco-friendly chemicals, enabling us to provide your vehicle with the finest professional detail available," says Carlos.
By hiring a mobile auto detailing service, money and time can be saved by not having to wait at a car wash or dealer. All American Detail provides multiple levels of service such as a Mini-detail, which focuses on what your car needs. Another package is the complete interior & exterior detail which includes deep cleaning of all surfaces of the car inside and out. The last two detailing packages are for Platinum details and complete restoration details which restores your automobile, boat, aircraft, or RV to a like new condition.
"Auto detailing in Orange County is what we do, and we do it on the go in an environmentally friendly manner," says Carlos Almendares.
ABOUT ALL AMERICAN DETAIL
The mobile auto detailing Orange County, California specialist, All American Detail has been established since 2007. Their Eco-friendly mobile detailing services includes professional exterior polishing, car interior cleaning and detailing, complete auto detailing packages, maintenance plans, and new car protection services. The service provider, which goes to its clients fully equipped, sports and ego-friendly powered mobile unit that is outfitted with everything needed to provide its clients vehicles the finest professional detail available.
For further information about mobile auto detailing in San Diego services, please visit the following website: http://www.usadetail.com/
###