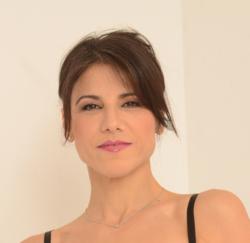 Since the PMA Summit, I'm more impressed than ever with the professional people involved in this not-for-profit organization.
New York, NY (PRWEB) June 28, 2013
Gail Giovanniello, owner of Mind Your Body Pilates on the Upper East Side of NYC has been a certified Pilates teacher through the Pilates Method Alliance since 2009. "After being at the Pilates Method Alliance Summit this June, I am more impressed than ever with the professional people involved in this not-for-profit organization," Gail states.
The PMA has been in operation since 2001 and has been certifying Pilates teachers since 2005. Now, the PMA has established the acronym of PMA® CPT to simplify how teachers that the organization certifies may denote their credentials on business cards and email signatures.
It's customary within a professional field for members to use a string of initials to connote phrases which define the title or license or training of the person within the profession. Common initialisms such as CEO and CPA are well-known and widely used.
In the Health & Fitness industry, with more and more clients being availed of and even being able to demand better-trained professionals from which to receive exercise guidance, it is becoming more common for persons who have completed years of fitness training and become certified or licensed to use acronyms to distinguish themselves.
PMA® - CPT is the acronym which Pilates teachers certified through the PMA are now availed of as part of what can help meet one of the goals of the PMA which is to create a regard for the profession of Pilates as being one which is on par with other professions.
Having a clearly defined and readily recognizable acronym after a person's name can make a clear distinction between those persons who have taken the time and care and share a continued commitment to teaching the methods of Joseph Pilates as opposed to personal trainers and therapists who add a Pilates mat training to their resumes in order to benefit from the popularity of Pilates.
The title of "teacher" has a different resonance than "instructor." The term teacher has a connotation of a person with specific information to impart as opposed to simply a regiment of exercises to lead a client through. Teachers - be it at a high school or college not only have degrees and licenses, but are always in the process of heightening their understanding of their particular speciality. This is in part what Pilates Method Alliance demands of the teachers who it certifies, not just as a one-shot deal, but in order to remain in good standing, a PMA® CPT must take a specified number of hours of Pilates Continuing Education each year. Just as the organization demands an ongoing commitment of the teachers it certifies, so it also is committed to the ongoing improvement of ways in which the method is kept pure even within all of the enormity of versatility in the hundreds of exercises which can be gleaned and modified.
For information on Gail Giovanniello Pilates Teacher Training or any aspect of Mind Your Body Fitness Studio's Pilates UES In-House Continuing Education or for more information on customized-to-the-client private Pilates sessions with Gail Giovanniello or her fine staff of instructors, please call Mind Your Body at 212-426-7960.
Also see the complete Mind Your Body Fitness Pilates Group Class Schedule:
Over 40 Classes to Choose From on Reformer, Tower, Chair and Mat
Each Class with Five or Fewer Students and Available Seven Days a Week
Complimentary private press previews with Gail Giovanniello PMA® CPT can be scheduled for alternate times.
Press contact: Tim Driscoll 212-647-8878