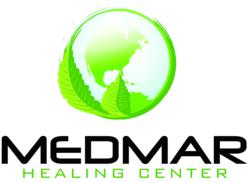 We look forward to celebrating 710 and giving our members discounts and seeing them win free meds
(PRWEB) June 25, 2013
MedMar Healing Center announces they are hosting a special celebration for 7/10. Many people are familiar with 4/20, a day of celebrating medical marijuana, but now there is 7/10, which focuses on celebrating medical marijuana flowers and concentrates. The number 710 was chosen as the special day, because when it is turned upside down "OIL" is spelled out. This day of celebration is being referred to as "Dab Day," and will take place from 10:30 a.m. to 8:00 p.m. at the MedMar Healing Center, which is located at 170 Autumn St. in San Jose.
"We look forward to celebrating 710 and giving our members discounts and seeing them win free meds," explains Douglas Chloupek of MedMar Healing Center. "We invite people to stop by during our business hours on July 10th and take part in the celebration."
To celebrate 710, MedMar Healing Center will be offering a 20 percent discount on all waxes throughout the whole month of July. On July 10, 2013, they will also be hosting games for all members, giving everyone the opportunity to win free medicine. The medicinal marijuana prizes that are up for grabs include Edible, a gram of wax, and the Vaped Pen Vaporizer. Members can play a ball toss game where every member is guaranteed to win a prize. There will also be additional celebration specials throughout the month of July.
The Vaped Pen Vaporizer, which is becoming increasingly popular, is used to ingest the active ingredient in marijuana, tetrahydrocannabinol. The vaporizer delivers the active ingredient, but virtually eliminates the smoke, as well as nearly any toxins that may be present.
"Members always appreciate the celebrations and special events we hold," added Chloupek. "This will be another great event that we invite all medical marijuana patients to attend. It celebrates all the great medical marijuana options available, and gives people a fun way to get discounts and prizes."
MedMar Healing Center is located in downtown San Jose at 170 S. Autumn St. They provide a full range of medical marijuana products for Prop 215 patients, flowers, concentrates, edibles, tinctures, and more. Conditions that qualify for medical marijuana use in California include cancer, AIDS, anorexia, chronic pain, spasticity, glaucoma, arthritis, migraine headaches, insomnia, premenstrual syndrome, post traumatic stress disorder, depression, and substance abuse, among others. For more information, visit http://www.sjmedmar.com, or call (408) 385-9600.
About MedMar Healing Center
Located in downtown San Jose, MedMar Healing Center has been dispensing high-quality medical marijuana to Prop 215 patients since 2010. Their menu of medical marijuana products includes flowers, concentrates, edibles and tinctures. Their mission is to provide medical marijuana in a local, affordable and safe environment. They are also committed to giving back to the community by engaging in such things as food drives, blood drives, and supporting other initiatives. For more information, visit their Website at http://www.sjmedmar.com.