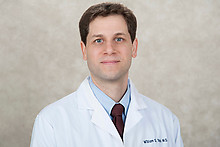 I'm very confident of this drug in sarcoma.
New York, N.Y. (PRWEB) June 25, 2013
The Sarcoma Alliance has high hopes for an experimental drug, TH-302, being studied around the world, Executive Director Arthur Beckert said Tuesday.
"I'm very confident of this drug in sarcoma," said William Tap, MD, section chief for sarcoma oncology at Memorial Sloan-Kettering Cancer Center in New York. There are more than 50 subtypes of sarcoma, a rare cancer of bone, muscle, nerve, fat and other connective tissues. It can arise anywhere in the body, from newborn on up.
He gave an update on TH-302 this month at the American Society of Clinical Oncology's annual meeting. The first findings may be available next year.
Ninety-five cancer centers in the U.S., Canada, Europe and Israel have signed up for the clinical trial, according to the National Institutes of Health. "Australia is coming aboard soon," said Dr. Tap, the trial's principal investigator.
Having this many study sites is amazing, compared with sarcoma research a decade ago, he said. The study is being done by Threshold Pharmaceuticals in conjunction with SARC (Sarcoma Alliance for Research Through Collaboration). SARC, founded in 2003 in Ann Arbor, Mich., brings together physicians and scientists from different institutions to collaborate on research.
(SARC is sometimes confused with the Sarcoma Alliance, which was founded in 1999 in Mill Valley, Calif., to provide information and support to people affected by sarcoma, Beckert said. Both are nonprofits.)
Dr. Tap said 338 patients have enrolled in the TH-302 trial so far, with a goal of 450. In one arm of the phase 3 trial, patients get doxorubicin (Adriamycin) and TH-302. In the other, they get only doxorubicin. Patients are selected at random to go into one arm or the other. He said the trial is enrolling patients who have intermediate- and high-grade soft-tissue sarcomas for which doxorubicin is an appropriate front-line regimen.
Some critics have suggested that clinical trials be limited to only the sarcoma subtypes that show the greatest initial response. But Dr. Tap said he wouldn't want to focus on one or two subtypes while other patients who might have responded go untested.
"A phase 2 study showed broad activity across sarcoma subtypes."
Some recent drug studies have looked at progression-free survival, i.e., how long a patient lives without the sarcoma returning or advancing. The TH-302 trial looks at whether patients live longer, Dr. Tap said.
"In sarcoma, in more than 30 years, we haven't had a new drug that we believe affects overall survival," he said, except those used for gastrointestinal stromal tumors.
Some people think TH-302 may fail because palifosfamide did, Beckert said. Both are chemical cousins of ifosfamide, but less toxic. Ifosfamide, an older drug, is sometimes paired with doxorubicin for chemotherapy. The palifosfamide trial combined it with doxorubicin in one arm vs. doxorubicin alone – similar to the TH-302 trial.
"They're different drugs," Dr. Tap said. "It's like comparing apples and oranges. The key is the delivery method."
Unlike palifosfamide, TH-302 activates in tissue with low oxygen, and those conditions often exist in the center of a sarcoma, he said. This differs from other drugs that attack the edges of tumors, which have more blood vessels and thus, more oxygen.
For more information on the Sarcoma Alliance, go to http://sarcomaalliance.org