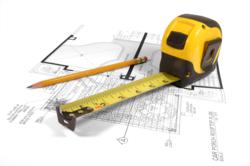 New York, NY (PRWEB) June 26, 2013
Today, USA Business Insurance launched the availability of the cabinet maker insurance program initiated only for New York businesses. Cabinet makers are a rare group of professionals who make quality work by hand for personal homes, offices, banks, schools, hospitals and other institutions. Their expertise takes them from crafting selected pieces out of precious woods for the higher end client to the more affordable woods for the budget conscious. Even though the job at hand entails a product made from highly-priced exotic wood, any disruption to completing the job can eliminate any potential profits - especially if the disruption could have been covered by cabinet maker insurance.
The State of New York is serious about protecting both the professional cabinet maker as well as the customer. This is why this particular insurance is for the New York craftspeople only. The comprehensive cabinet maker general liability insurance has a blend of specific points that can affect the stability of the proprietor's business. However, all the bullet points meet or exceed that which is required by the state.
As in any general liability policy the business is protected against injuries customers may incur on the jobsite or in the cabinet maker's place of business. It is a relief to know that should an incident occur, neither the company nor the customer will have to pay for medical expenses. The cabinet maker may be at the customer's home or office and a tool or block of wood could fall causing damage to the customer's property. Making repairs could be costly, and without the correct insurance, the artisan would have to pay out of pocket. The financial drain could be disastrous.
Other areas not generally thought about are suits that may be brought after the cabinets are installed. Perhaps some of the raw materials were defective and this defect caused the cabinets to become misaligned or even break down. Comprehensive cabinet maker insurance will cover the legal costs of all law suits whether the proprietor is found at fault or not. It will also pay for any judgments against the proprietor if he is found liable. There are several other sections of this specialized insurance that can give great peace of mind.
USA Business Insurance believes its mission is to continually discover and develop practical and affordable insurance coverages for American businesses. Like the New York cabinet maker general liability insurance, most states ask for specific stipulations and these are always in the forefront of any policy.
For more information about New York cabinet maker insurance, go to http://www.businessinsuranceusa.com/cabinet-maker-insurance.